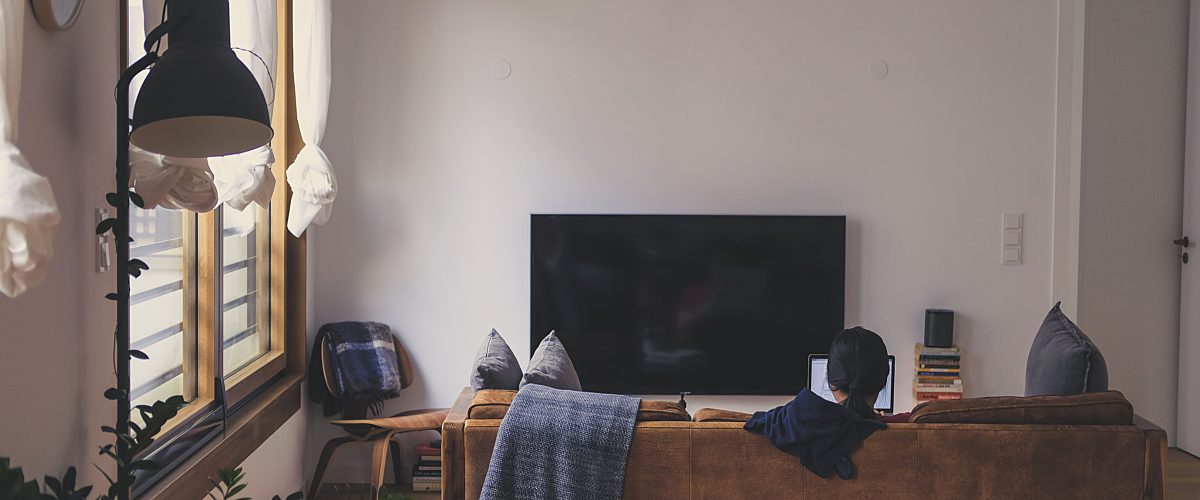 How to integrate your AV-equipment into your smart home
So you're in the middle of setting up a home cinema system. Positioning your speakers in the right places, unpacking that perfect-for-you receiver. But have you considered the next step: integrating your set-up with your smart home devices?
Picture this scenario: time for a cosy movie night. No problem for your smart home. With the push of just one button the curtains close, the TV rises up from its cabinet, the audio receiver switches on and automatically selects Movie-mode with Netflix as its source and the thermostat (or air conditioner) sets the temperature to a lovely 21° C. All you have to do is make the popcorn and roll up on the couch. Press play for seventh heaven.
OK, so that might not be everyone's dream, but if you are looking to automate more things in your living room (aka home cinema), there often are lots of options. In this article we delve deeper into the options for integrating your AV devices into your smart home.
The added value of automation
Most of the scenarios involving AV automation start with an action from you - like a voice command of the push of a button - and result in a number of devices activating and performing various actions at the same time. However automation can be that little bit more impressive and convenient when it operates even more autonomously. Suppose you have a dedicated screening room in your house and you are in the habit of having a movie night every second Saturday of the month. Why not set up a routine to always have the same temperature and lighting modes ready at that time? Or activate everything with presence sensors (like a movement detector) as soon as you walk through the door of your very own film nirvana.
When you talk about integration, you really are going to need a smart home hub. Such a hub has a dual function: to control (trigger devices, run routines, activate scenes) and connect (to all your smart devices via software, using various protocols, including wireless ones such as Z-Wave and Zigbee). A hub can be a dedicated set-top box (e.g. Devolo Center of Samsung SmartThings Hub), but also a computer or NUC running software like openHAB. If your smart devices communicate over WiFi, your hub could even be an app or web service like Alexa.
Smart homes and AV seem to be merging more and more. It is pretty striking that both LG and Samsung have been focusing on automation with their latest TVs. All Samsung TVs e.g. now come with the SmartThings functionality, which theoretically turns the TV into a hub that can control all kinds of smart home devices. Unfortunately as of yet, Samsung TVs only support WiFi and Bluetooth and not Z-Wave or Zigbee like the actual SmartThings hubs.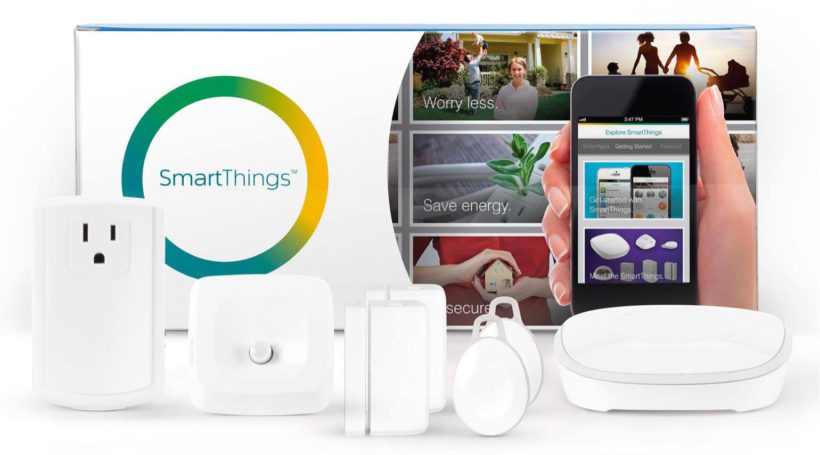 So far a limited range of other Samsung devices could be controlled through this hub, but Samsung has promised to open up the ecosystem to other developers. For now the TV acts more like a smart home dashboard than a hub, making it no more useful that an app on your smartphone that controls a smart home hub.

---
Samsung
Voice control
True integration means you can connect multiple devices with each other. Voice assistant like Alexa and Google Assistant don't yet fully offer that, although a high level of integration can be achieved with these services. Both products have a Smart Home interface where you can group devices and create scenes which allows for plenty of automation possibilities in your living room or home cinema. Right now Amazon's voice assistant still offers the widest range of 'skills' or integrations, with links to receivers from Denon, Marantz and Yamaha, TVs from Samsung and Sony, multi-room speakers from Bose, Samsung and Sonos and lighting like Philips Hue, Osram Lightify and Sengled. The biggest downside is that Alexa is only available in English, German of French so far.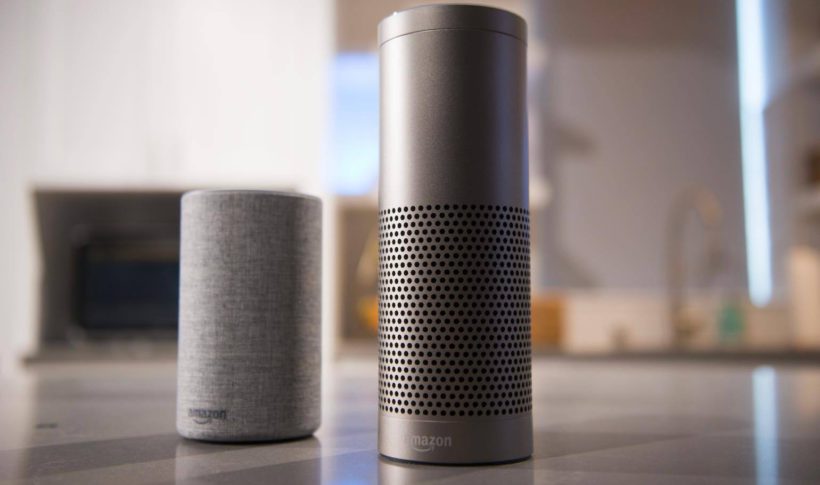 Google Assistant was recently released in quite a few more languages, yet the service doesn't offer as many bridges to third-party devices, although the Google Assistant is being integrated in more and more AV-devices. It is - quite obviously - present in most recent Android TVs, but LG too now ships all its TVs with Google Assistant inside. One of the most promising features off Google Assistant is the integration with Android Wear. Voice commands could be picked up and transferred from anywhere in the house. Which is definitely a convenient bonus for forgetful members in your family who don't always remember where their phones are.
With both Amazon and Google now offering small and very affordable options of their devices - the Echo Dot and Google Home Mini respectively - introducing automation and (limited) integration to your AV set-up has become even more accessible.
IFTTT
And when Alexa or Google Assistant are unable to connect your devices, there is always the possibility that IFTTT's web services can act as a bridge to those devices. For instance, we were able to link Alexa to a smart thermostat from Vaillant that is not equipped with speech recognition through IFTTT. It took under a minute to connect a speech command in Alexa to the thermostat via the IFTTT wizard. Bundling multiple actions together is usually also possible with the same trigger or command, e.g. turning on the TV and Blu-ray player, setting a scene with your lights and lowering the blinds with just one word is definitely possible. Where IFTTT can be a savior, there are definitely downsides. Not all so-called recipes fire instantly unfortunately. When dimming the lights you probably don't want to wait a few minutes for that action to be completed. So far IFTTT is mainly useful in connecting different smart home devices, but their support for AV equipment remains rather modest.
IP Control
Finally, a more advanced solution to integrate your AV devices into your smart home is so-called IP control. Usually only available with higher end receivers and HiFi components (such as the Hegel Röst) and even in some TVs. IP control consists of the transmission of commands over your home network. These commands can be entered on your computer, via Telnet on Windows or Terminal on a Mac. Fun to experiment with and unleash your inner tweaker, IP control opens doors towards even more automation, e.g. through smart home hubs that allow scripts. A number of smartphone apps now also allow you to set up an IP control remote, such as iRule.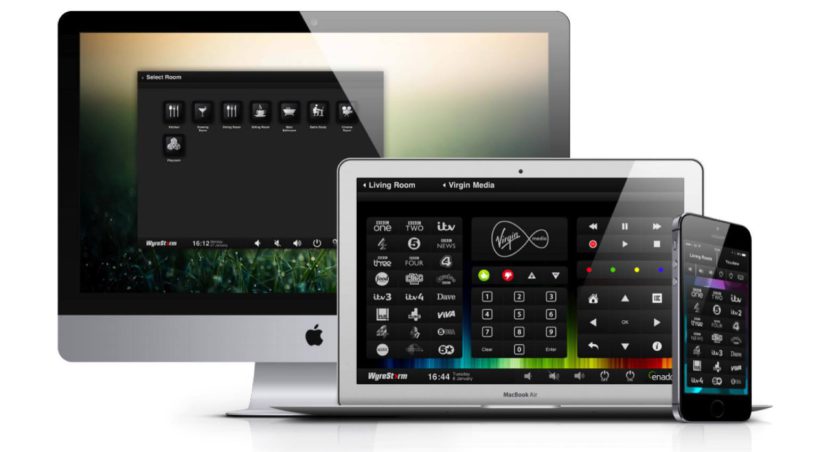 Conclusion
When you take a closer look, there are quite a number of options out there when it comes to AV equipment and smart home integration. It is always important though to carry out extensive research into the compatibility of various devices, brands and protocols. Unfortunately, an industry wide standard does not appear on the immediate horizon. Dedicated software such as openHAB and platforms like SmartThings offer a step in the right direction and AI voice assistants or even web services like IFTTT can provide low level entry into this segment of home automation for now. The serious automator will most likely have to use a combination of the above solutions to reach a fully integrated AV set-up, but isn't the idealistic movie night scenario from the beginning of this article worth a bit of good old fashioned tweaking?
Source: smarthomemagazine.nl