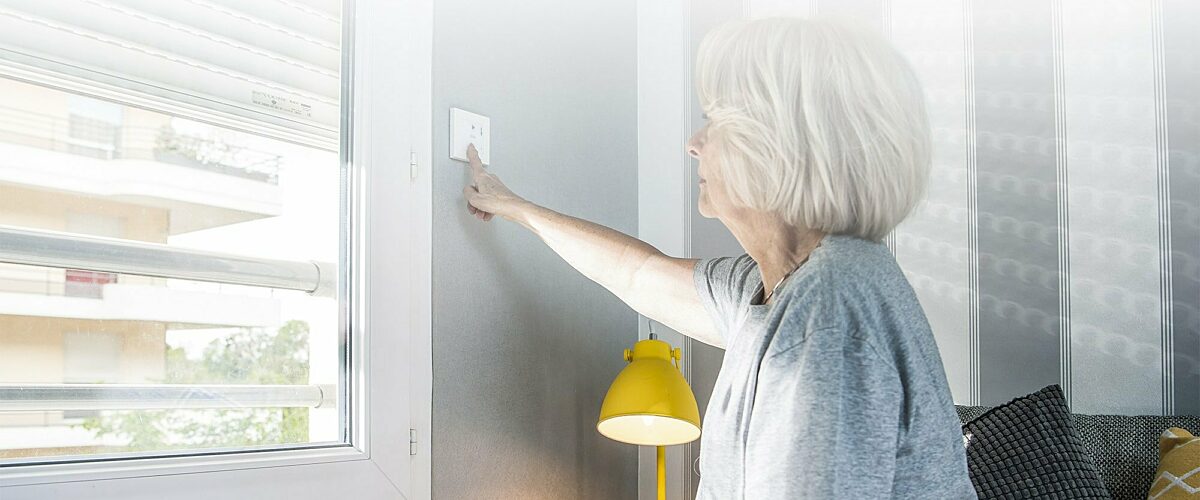 The best solutions for smart blind control
With summer approaching, protecting your home against overheating becomes a real challenge. Thus, you might be looking into shade control solutions such as smart blinds, shutters or solar shading. We can help you on your way.
Why shade control?
Why should you invest in smart blinds or shutters? Generally speaking, smart blinds beat the heat in summer, while they keep some of the warmth during the cold winter months. Automation helps you to control the temperature without you having to worry about it. You might have the same work schedule every day, but your shutters will close according to the weather or any other routine you define. And let's be honest, who doesn't want to wake up slowly with natural light coming in?
Security and privacy are two other major benefits of smart blinds. When you're on holiday, your blinds or shutters will still mimic normal behaviour to prevent an attack by burglars. And at sunset, your blinds will close soon enough to give prying eyes no chance.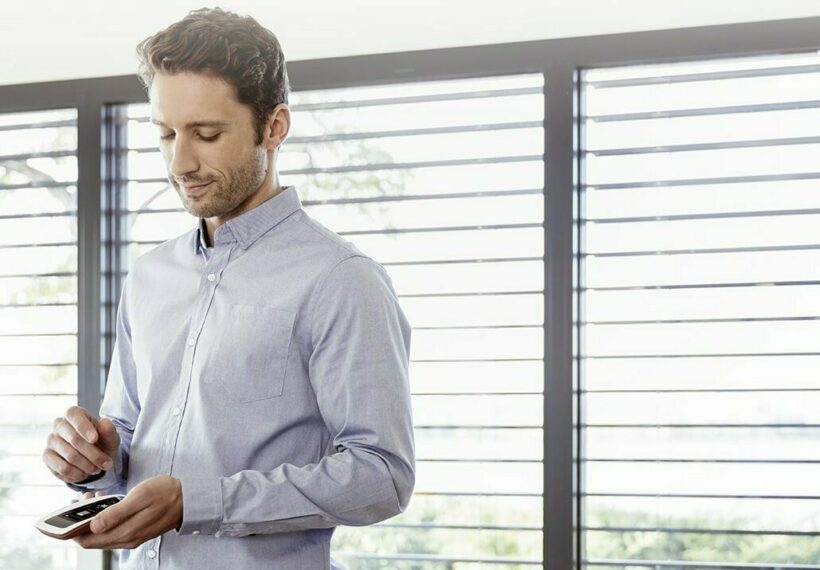 The industry leader - Somfy
Somfy started more than 50 years ago as a producer of motorized controls for blinds and rolling shutters. Today, they have embraced the Internet Of Things revolution and offer connected solutions for your smart home. This makes them the go-to solution for everyone who values a solid product with a user-friendly connected interface. So if shade control is your primary concern and you don't need a whole smart home set-up, look no further.
Their centralized smart home hub TaHoma helps you to control your blinds, screens, awnings and shutters. Use the TaHoma app on your smartphone for remote control or schedule routines. Somfy is compatible with Amazon Alexa, Google Assistant, IFTTT and—depending on the product—some other major smart home companies such as KNX.
The best solar shading - Quadra
The German manufacturer BMS focuses on building automation. But their Quadra solar shading solution is equally interesting for home owners. Quadra is a weather station and solar shading control unit with different sensors (wind, brightness, precipitation...) to protect you against overheating on sunny days. This might proof especially handy for south facing windows. Quadra runs on KNX, one of the most reliable smart home technologies with a wide range of options and compatible brands. Quadra is thus the perfect choice for who wants to include solar shading in their current smart (KNX) set-up to keep out the heat. In that way, you don't need to add an extra technology or central hub.
The off-the-shelf solution - Ikea Fyrtur or Kadrilj
Ikea's smart home line started out with their TRÅDFRI smart lights. But the Swedish furniture giant is rolling out more connected applications step by step. Their smart roller blinds can connect to the same IKEA Home smart app to raise your blinds from your bed on a lazy Sunday morning. The Fyrtur line blocks out the light while the Kadrilj blinds still allow some light to come in.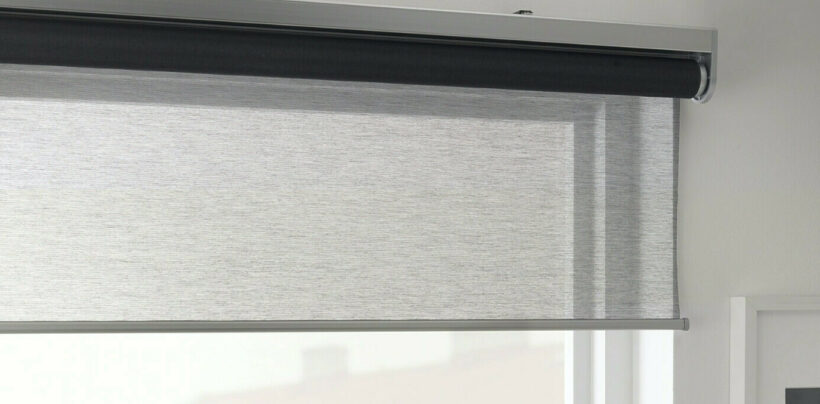 Ikea is the perfect option for the smart home enthusiast who wants to enjoy the comfort of automated blinds for an affordable price and with a nice look & feel.
---
Ikea's kadrilj electronic blinds
Blind control will increase your comfort at home, especially during a hot summer. The perfect solution depends on your specific situation or needs. Do you want to control skylight windows? In that case, you could look into the Velux and Netatmo integration. For renovation projects you might prefer the wireless Lutron Serena blinds with an effortless installation. Regardless of the solution, mornings will never be the same, gently awakening from you sleep to start the day .