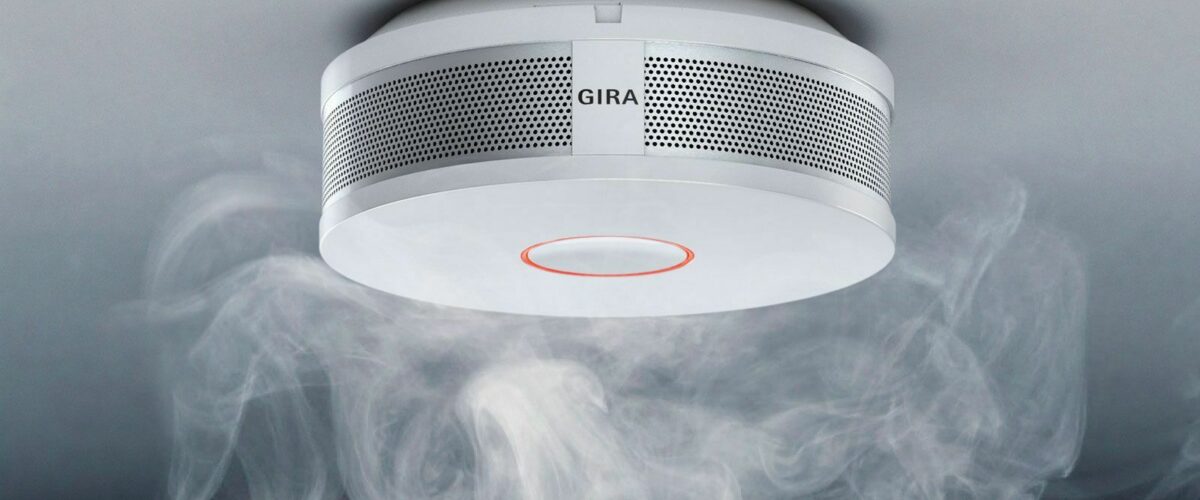 How a smart home can improve your home security
Imagine living in a house that notifies you whenever unwanted visitors are trying to get in, a fire starts raging or a water leak is automatically detected before it can do more damage. Guess what, smart homes can do just that.

It didn't take much investigation to find out that a fully integrated home automation system, such as KNX or Loxone, provides many features to keep your smart home secure. Even when you're out and about, your smart home will keep you informed of any developments going on in and around your home. Making it possible for you to take immediate action and keep your home safe.

Doorbird's smart intercom
Unwanted visitors
A smart home will automatically activate the alarm when you leave the house. No need to wonder "Did I put on the alarm or not?". Movement sensors spread throughout your residence detect any suspicious movements at your door and inform you or even the local police.
By setting up a routine for your devices, a smart home can create the illusion that you're at home when you're really not, protecting you and your house from anyone with bad intentions. Actions like turning on and off your outdoor or indoor lighting, rolling up your automated blinds, and even making noise make it look like someone's home.
You can even communicate with visitors at your doorstep using a door entry system controlled from your smartphone. Smart intercoms, such as DoorBird, are fully compatible with your KNX system, making it possible for homeowners to talk to and even watch visitors from any location.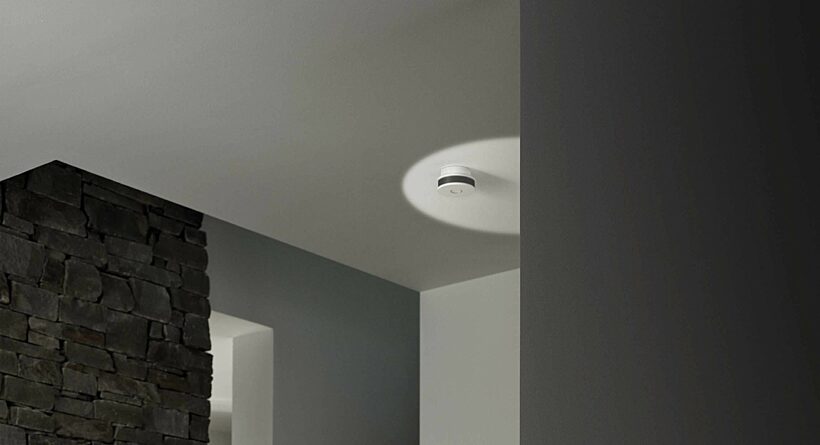 Gira's smart smoke detector
Fire & smoke
Early detection can make a huge difference when it comes to fire and smoke hazards in your home. Being able to take immediate action and alert authorities can not only save your home and belongings, but also you and your family's lives.
Smart detectors throughout your home will alert you when they detect any form of fire, smoke or gas present. Notifying you even when you're not at home, making sure you're always informed when there is possible danger lurking. For example, Gira's smoke alarm devices measure the density of fine smoke particles and alarm you immediately if dangerous levels of smoke might develop.

Detecting water leakages
Just like fire, the smallest leakage can have great consequences. Not only can it cause permanent water damage to your home, it can significantly increase your water bill. Without smart leak detectors, trying to find a leakage is a lot like trying to find a needle in a haystack.
By placing leak sensors directly under baths, sinks, washing machines or boilers, your smart home can detect leaks and notify you in order to keep damages to a minimum. Smart sensors, like the leak sensors from Jung, can even shut off your water supply until you can get to the source of the leakage.
Additionally, condensation sensors detect and notify you when condensation forms on pipelines and even air conditioning units in order to keep you informed of any possible leakages throughout your smart home to prevent water damage and peaks in your water bills.

A smart home can keep your house safe from any unwanted guests or unforeseen events, like fire or water damage. By equipping your house with smart devices and sensors that are connected by your KNX system, you can keep an eye on your home, even when you're out and about. Just keep your smartphone close!