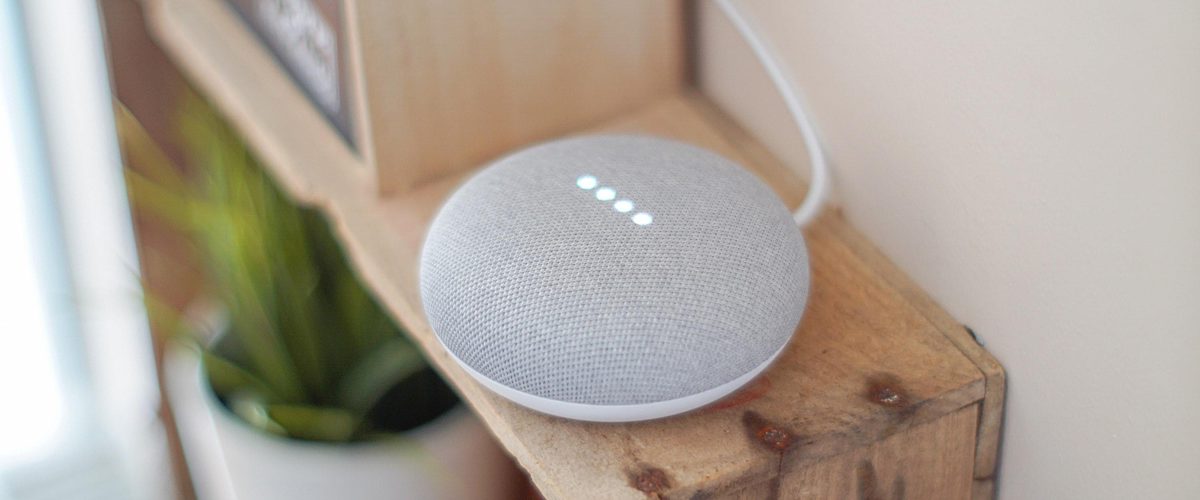 Smart home hubs explained. Do you need one?
When you've incorporated a number of smart products into your smart home, it might be a good idea to invest in a smart home hub. In this article we explain what such a hub is exactly, what you can use them for and whether you need to get one.
A home full of smart devices
There are a number of things to keep in mind when introducing smart devices into your home. Do all the devices need to be connected to a power outlet? Is there an option for a wireless connection? And through which protocols can a connection be made - and which other devices would be compatible with that connection? In this article we do not answer all of those questions, but we focus mainly on the latter. The short answer is that a smart home hub can help connect the devices you have in your home.

---
Amazon Echo Plus - Shutterstock
But what exactly is a smart home hub?
A smart home hub is a physical device that is linked to your home network, that can connect to other smart devices and have those devices communicate with each other.

Among other, devices that can be linked to such a hub can be lights, thermostats, power outlets, movement sensors and switches. However, in theory any device with WiFi on board should be able to be connected. Imagine cameras, ventilation systems or even leak detection sensors.
Common communication language
As soon as data becomes available from a specific product, a smart home hub can send it to another product, letting device B 'know' that device A performed an action and interpreting how device should respond with a subsequent action. You could e.g. let your heating turn on once a movement sensor detects activity in the house. Or that a (ceiling) fan or airco unit switches on once a certain temperature threshold was passed. Or that an alarm is triggered when a camera 'sees' someone it cannot recognize.
A smart home hub will usually come with a digital application that can be controlled from a smartphone or tablet (or from a touch screen on a fridge or a computer). This allows you to get a convenient overview to monitor the various smart products in your home and schedule or automate certain tasks. When your hub supports IFTTT for example, an event can activate a linked action of your choice.

In certain cases the native apps of smart products do not offer certain functions that are available through the use of a smart home hub. A common example is outside control. Usually smart home products require a connection to the same WiFi network, allowing devices to identify you as a trusted user. Yet there are situations conceivable that you are away from home and forgot to set up a certain behavior or schedule. That could be solved by using a smart home hub.
One size does not fit all
Smart home hubs come in many shapes and sizes. You probably already envisioned third party devices such as the Amazon Echo ecosystem, with Amazon Alexa on board, or Apple HomeKit. You don't even need a physical (extra) hub to use this protocol. The use of HomeKit already implies you owning Apple products. Devices such as an Apple TV, iPad and of course the HomePod can function perfectly well as a necessary hub.
A good smart home hub should offer support for the most prevalent protocols out there and at the moment nowhere near all hub tick that box. Promising examples that do offer a wide range of applications are Samsung's SmartThings or the Logitech hub - both promising to cover all the necessary protocols and software to include all devices in your home. That would render smart home hubs an inevitable part of every smart home. Unfortunately, many products come with their own hub, without which they cannot be operated.
Luckily there are various protocols available to connect your smart home devices with one another. A protocol takes care of the connection between devices in the background. WiFi and Bluetooth are well-known examples of such protocols, but there are a number of dedicated smart home protocols available. In this article we place the spotlight on the most important ones.
---
Apple homepod - Shutterstock
Common issues with smart home hubs
Unfortunately there are several known issues with smart home hubs. When you invest in a specific hub, that usually doesn't mean you are all set. Many ecosystems and their related products will often only work with their own hub, which can mean that you have to stack - sometimes literally - hubs. And even when certain devices can be connected to a generic hub, their functionality might be limited. Especially when compared to the functions available in their own application.
Furthermore a lot remains unclear in terms of support with so-called smart speakers. These products, especially the Amazon Echo Plus, can also be used as a smart home hub, but only to devices that offer integration with the built-in voice assistants such as Alexa or Google Assistant. Competition might be good to keep companies on their toes, but right now it only seems to spark more confusion to potential smart home buyers. The biggest question being: "which product will work optimally with which smart home hub?"

Always double check when purchasing a product when you already own a smart home hub: will this product work with my hub?
And moreover: Amazon Echo or Google Home will only be able to communicate with certain products when the specific hub of these products remain within your network proximity, since the devices themselves might not offer WiFi or Bluetooth support their own. But their hubs do. In any case, that might offer access to voice control after all.
---
Google Home - Shutterstock
Smart home hub in the form of an app
A number of apps are available that can function as smart home hubs. Hubs are often physical hardware, but it could be a good idea to start your journey to a smart home hub with an app. Good examples are Yonomi, Wink, Stringify and Elgato Eve. All of which support a wide range of devices, yet only when those devices are connected to your WiFi network.
But aside from time to set things up correctly - and maybe a little bit of subsequent frustration - your initial investment will be lower. If all the smart devices in your home offer WiFi support, there is no reason to buy a physical smart home hub yet. Digital tools like the ones mentioned earlier can get you on your way nicely. IFTTT, with its ever expanding amount of integrations can equally offer a gentle introduction into the world of home automation.
Are you just starting to turn your home into a smart home, you're probably better off investing in something small, like a Google Home Mini or Amazon Echo Dot. These products allow you try your hands on linking smart home products with each other for a relatively low investment. This way you can find out first hand whether you aspects of home automation you like and what its limitations are.

Homey is a good example of a smart home hub that connects different devices from different protocols.
---
Homey - Shutterstock
Once you want to get total control of your smart home, a physical smart home hub will most likely be needed though. Make sure you check which protocols are supported and whether the products you already own also work with those protocols, or you will end up disappointed and in need of additional investments.
But when you successfully manage to bring together your most important protocols in one hub, a world of possibilities and connected devices will open for you.
Source: smarthomemagazine.nl