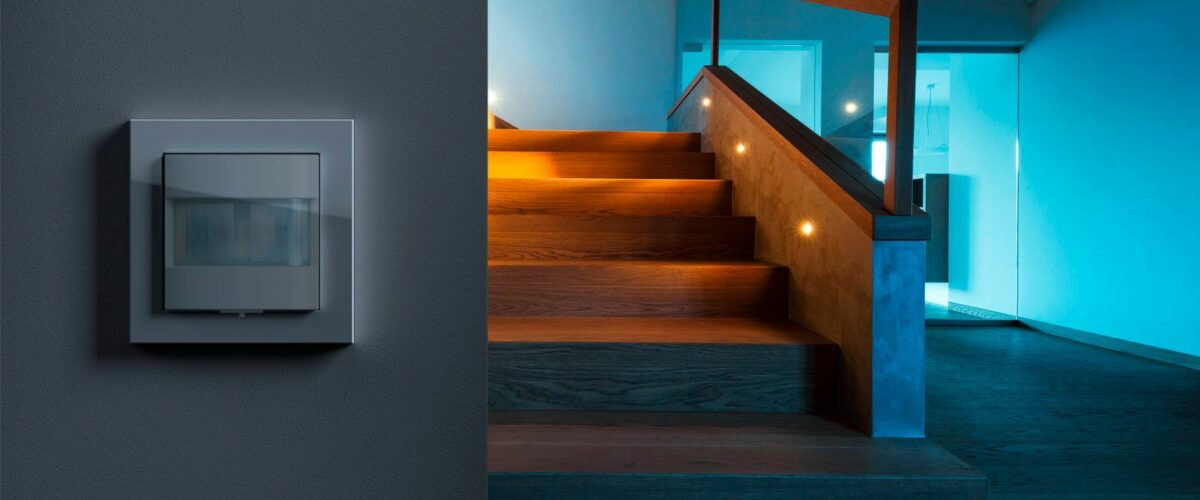 5 motion & presence sensors to fit your KNX smart home
When creating your smart home, it's almost unthinkable to not use motion sensors in your setup. The only question is which motion sensor is right for your home, so let's take a look at these 5 candidates.

Acting as the nervous system of your smart home, they've become an important component of every automated household. Often related with easily turning on and off your lights around the house, motion and presence sensors have proven to be so much more.
What's the difference between a motion and a presence sensor?
A presence and a motion sensor are as similar as they are different. Which solution do you need? Or does a combination of both do the trick for you?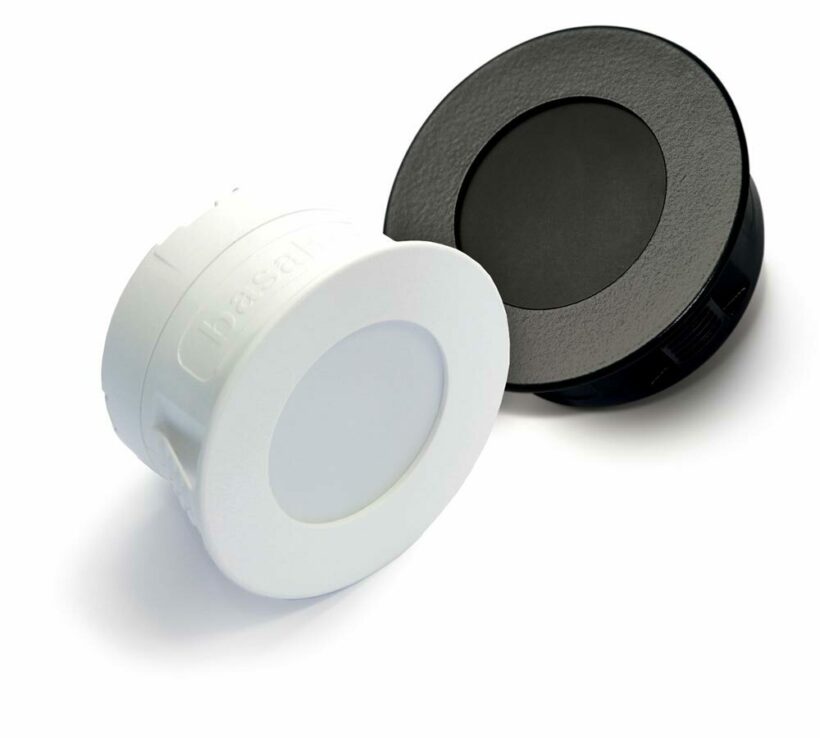 From keeping you safe from unwanted visitors, to controlling your room thermostats and even blinds. We've gathered five great detectors that are compatible with your KNX system.
Basalte's Auro
Motion and presence sensors come in all shapes and sizes. Take Basalte's motion sensor Auro, which is every minimalist homeowner's dream and perfectly compatible with the KNX standard. Thanks to its miniature design and wide variety of colors and finishes, Auro easily blends into anyone's interior.
Auro reacts fast to detected motion and automatically switches on lights during day and night time. You can set your lights to turn on and off on set times, or even to dim your lights at night. And for those of us who don't like the dark at all, Auro can even be used as a night light thanks to its integrated LEDs.

Busch-watchdog 220 masterLINE KNX
The Busch-Watchdog 220 MasterLINE KNX is the way to go when your main goal is safety, inside and outside. The Busch-Jaeger detectors instantly react when needed, guaranteeing you with a constant surveillance of your KNX smart home. Switching your lights on and off when needed, even when you're out and about, chasing unwanted guests away, the Busch-Watchdog detector provides you with a sense of security and a good night's sleep.
Next to that, the Busch-Watchdog 220 MasterLINE KNX is perfectly compatible with the KNX system of your home. The intelligent KNX networking function allows you to not only connect your lighting system, but also your blinds, ventilation system and many more functions to your smart home.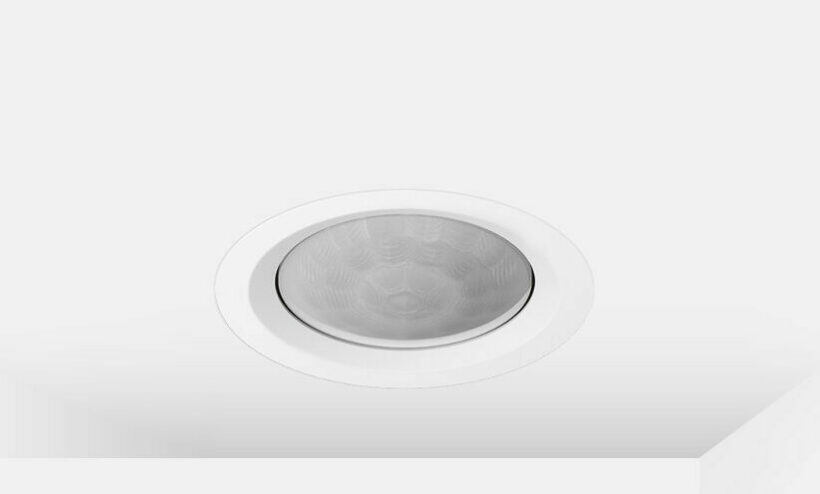 KNX Presence Detector Mini by Jung
But what if you're looking for a stylish option that also offers a wide range of functionality with your KNX system? The KNX Presence Detector Mini by Jung is quick and easy to install and can be used to control your lights, thermostats and various electrical loads. Its discreet design makes it fit perfectly into any interior and is hardly noticeable on a first glance.
---
Jung - KNX Presence Detector Mini
Gira 360° Top Unit Bluetooth Presence and Motion Detector
Gira's 360° Top Unit Bluetooth Presence and Motion Detector allows you to easily activate entire light scenes, but also lets you control heating, climate control, ventilation and more. It even helps you reduce energy costs thanks to the automatic switch-off feature. The presence detector is mounted on your ceiling, monitoring every little movement in the area underneath.
The 360° Top Unit Bluetooth model is only one of Gira's extended line of KNX Motion Detectors but diversifies itself thanks to the bluetooth functionality, making it even more simple to program and control your detectors. For example, adjusting brightness values and delay times in the Gira app. Allowing you to be in total control of your KNX smart home.

Steinel IS 180-2
Last but not least, Steinel's IS 180-2 is ideal when you want to monitor larger properties and outdoor spaces, like your driveway or garden. Thanks to its slim design, the sensor can be easily and discreetly mounted to your wall and provides you with an 180° angle of coverage. The infrared sensor monitors every movement, even during twilight and nighttime. Providing you and your family with the utmost security.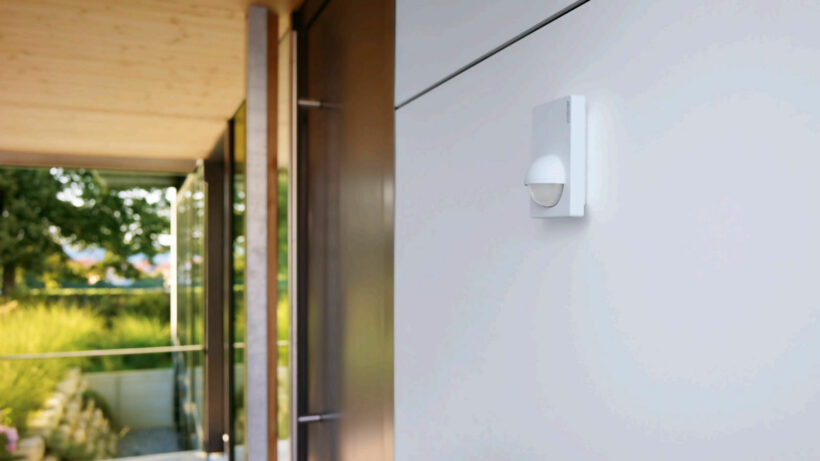 There's a lot of great motion and presence sensors on the market, no question about it. Depending on your preferences, one of those will surely make your smart home even more fit to your needs and wishes. Now it's up to you to choose which one makes the cut!