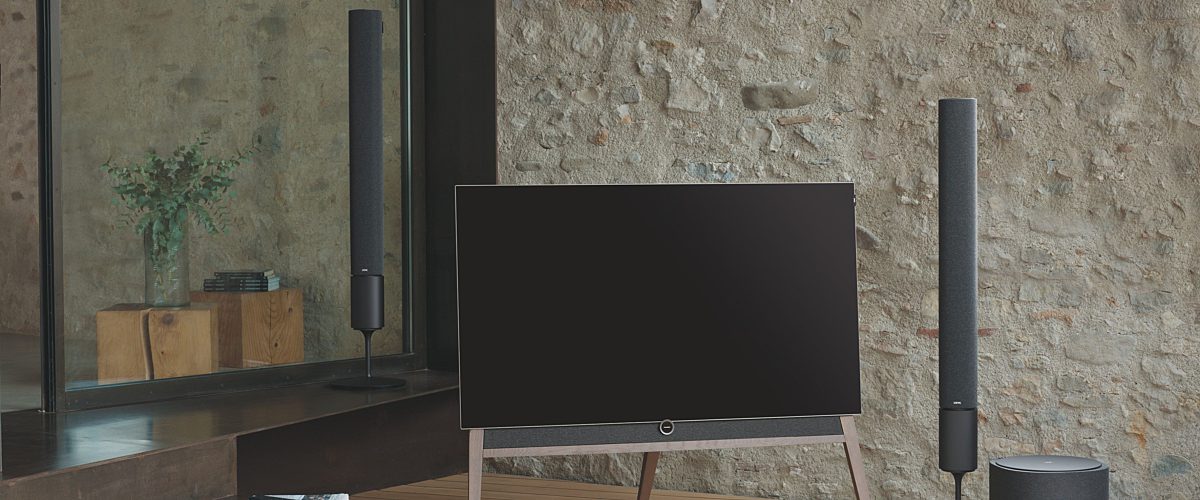 A smart TV or home cinema set? Here's what you need
Our home looks to become a lot smarter through technological advances over the coming years. And no self-respecting smart home can be complete without an audio and video set-up. In this article we discuss the various possibilities to upgrade you TV and home cinema systems and integrate them into a smart home set-up.
Smart tv

Over the past few years Smart TVs have become a staple in AV-land. Pretty much every new TV sold today can be considered a Smart TV one way or another. A Smart TV is really just a TV that can be connected to the internet and that gives your TV access to online content. For example you can watch content from streaming platforms such as Netflix and Hulu, play games online and even send content from your smartphone or tablet to your TV.
Controlling your TV with your smartphone through one of the native apps that most manufacturers provide has become child's play as well. Simply install the app on your phone and most of your traditional remote's actions can be performed with a touch or gesture.

How about your good old 'dumb' TV?
Chances are you still have a traditional TV, but that doesn't mean you have no options to smarten up your set-up. Numerous solutions are currently available on the market, the most well-known and easiest to use is probably the Google Chromecast which retails for under €40. Just pop the Chromecast into your TV's HDMI-input, connect it to your WiFi and most content from your smartphone, tablet or computer can be displayed on your TV. The Chromecast simply retrieves the materials from Google's servers and then sends it to your TV.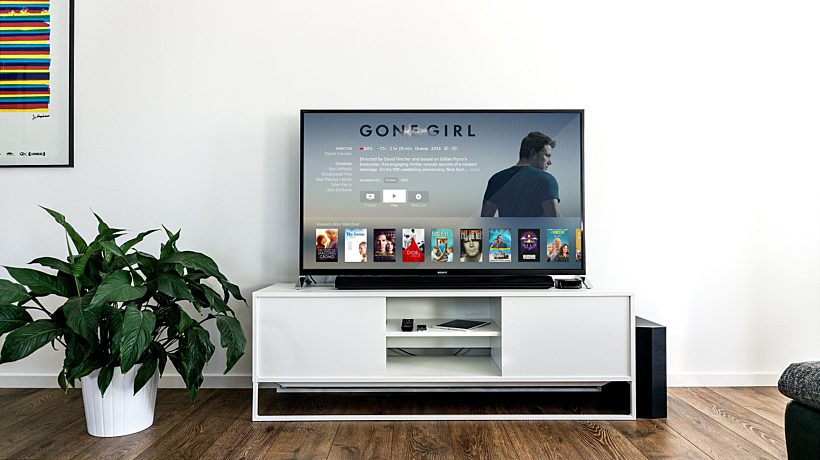 Smart home cinema systems
All-in-one home cinema systems will usually only have a number of the smart functions that you find on Smart TVs. Often only the most important video streaming services will be available. Consider smart home cinema systems as a dressed down version of Smart TV platforms on TVs. Smart home cinema systems can usually be controlled and connected to the internet over WiFi or with an ethernet cable.
Smart receivers
Smart receivers, also called network AV-receivers, are a step up from all-in-one home cinema systems, with more functions and services. Manufacturers of these receivers have developed native apps to control the receivers so that you get access to most features and functions, including music streaming services such as Spotify, Google Play Music or Apple Music.
Connecting all your smart audio and video devices

Now that you have a TV, home cinema system, receiver and gaming console, you obviously want to make sure that they all seamlessly work together and communicate with each other. Unfortunately we haven't quite reached the era of flawlessly communicating devices yet. Yes, a protocol such as HDMI-CEC allow you to turn on and off multiple devices at the same time, so that your TV's remote can double as the remote for your home cinema system. And when you have multiple devices from the same manufacturer, often more integrated actions are possible, but we are still a long way away from full smart integrations.
Manufacturers are working hard on making universal remote a reality though. Samsung developed a TV that automatically detects what other devices are connected through HDMI. Based on that information these devices are added to the Samsung remote allowing you to also control them through the same unit. Other brands will often provide codes in their manuals that let you add their devices to other remote controls. Mind you: this usually only works for basic functions such as turning devices on and off, controlling volume or changing channels. More advanced settings won't be controllable with just one button as you would with the native remote control. Device specific functions will obviously not be included on other remotes. So choose wisely which remote you turn into the master controller for your smart home.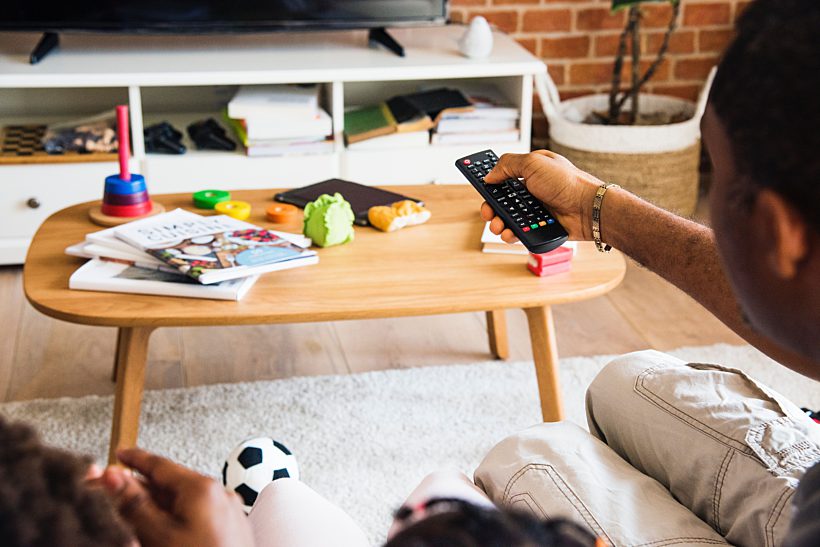 There are remotes available nowadays that can learn new functions and behaviors, although these usually ship with higher-end products. They will allow you to assign a certain function or behavior to a specific button. Aside from that certain manufacturers focus their efforts on this type of smart and universal remotes. Logitech and Chameleon are probably the most well-known brands out there. Universal remote controls can be adapted completely as you prefer, often with a touch screen that shows different options for the various smart devices you want to control. This solution tends to be a bit more expensive, but offers the comfort of controlling all your devices with just one remote. The most advanced models out there, such as the Logitech Harmony Elite, now offer the option to control smart home devices like e.g. your Philips Hue lights. Furthermore Logitech and Marmitek have recently brought a mobile app to market that offers the same functionality: a fully customizable virtual remote on your phone or tablet.
Because of the rapid and constant changes in the AV-sector and the accompanying competition between manufacturers, collaboration and the development of a single industry standard, are not considered a priority. Thus giving way to companies like Logitech, that don't fully belong to the industry, to develop their own - near ideal - solutions.
Integration with your smart home
The end goal obviously is a world in which all the smart devices in our smart homes can communicate with each other. And while we are still a long way from that scenario, the first careful steps in the right direction have been taken. Samsung e.g. developed its own SmartThings platform that allows you to communicate with other devices in your home through your TV. For now these other devices have to be Samsung devices or devices with compatible sensors, i.e. lighting, air conditioning or speakers. Your TV acts as a kind of hub in that case, sending data to connected devices. Where the current protocol is rather closed and Samsung oriented, the company appears to be have an open platform in the works. Philips also created an app/platform to control other smart home devices from partner brands. Yet here too the compatibility is limited to a specific brand protocol.
As described earlier Logitech is another manufacturer aimed at the smart home market now, including integration with smart home products in their top remote controls. Here too though, full support for all smart devices is lacking. Overall we can conclude that the development of an industry wide standard for smart home has to become a priority. Expect more developments and broader support in the coming years.

Since there is no one platform that allows you to control all your smart devices out there, it is wise to carefully research what you can and cannot control with your TV, app or remote and which other services, protocols and brands are supported.
Another promising way to give your AV-equipment a smart makeover is the rise of multiroom audio systems. Multiroom solutions don't require cables or various remotes but will let you listen to music from the same source throughout your house. Sticking to the same brand for all the speakers will provide you with significant ease of use, though you can also opt for an open-sourced partner.
Companies such as Samsung, LG and Panasonic now have wireless speakers on the market that you can connect to your TV or soundbar, giving you a multiroom experience with your (Smart) TV as a hub.
Smart lighting is another area that can be upgraded to give your home a more smart feel. Philips Hue lights let you control the lighting of your home cinema system through a smartphone app. Certain Philips TVs can even communicate directly with your Hue lights, combined with the company's Ambilight technology.
As with most recent developments for smart homes, smart TVs and home cinema systems offer a variety of opportunities. Thorough research into the various supported protocols and options to connect with devices from other brands is however needed as an industry standard is still missing. But the outlook for smart TVs as an integral part of every smart home is very promising.
Source: smarthomemagazine.nl