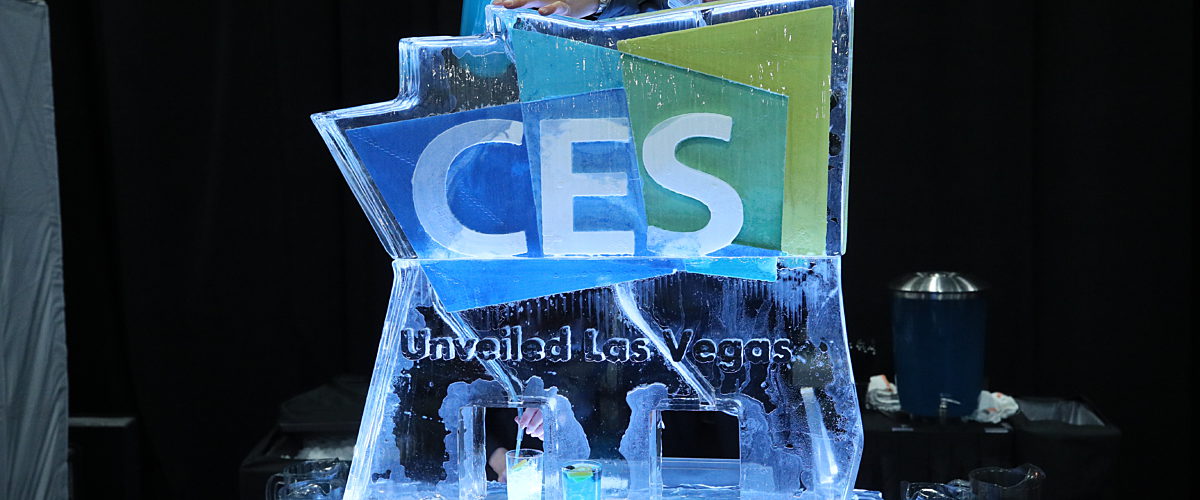 CES2019: the proliferation of smart devices to all rooms of the house
Every year in January the whole world of innovation and technology for end-clients converges at the annual Consumer Electronics Show (CES). Manufacturers present their latest product lines and as of late home automation is coming to the front even more.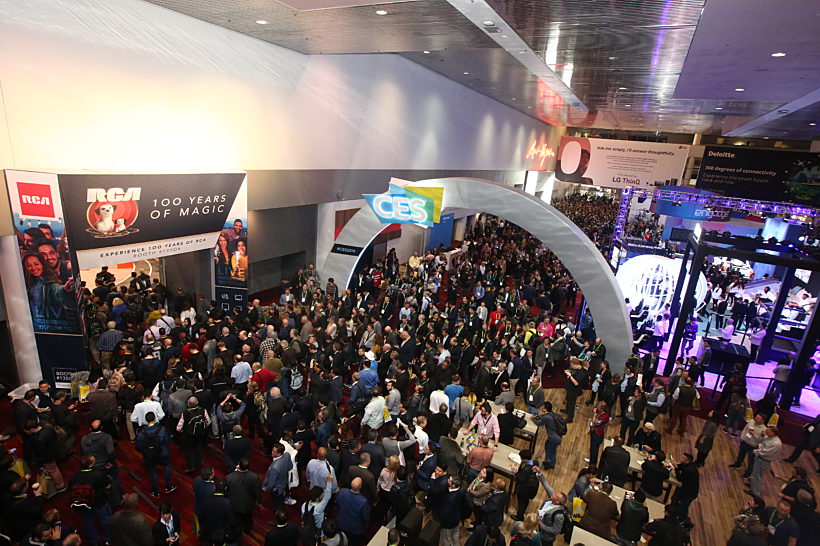 Now that smart homes are attainable and affordable to the masses, most vendors at CES 2019 offered some kind of product for your smart home. Another thing that became clear at this year's show in Las Vegas is the proliferation of smart home products to all rooms of the house. Ovens with augmented reality, refrigerators that send messages when left open, voice controlled showers… Home automation is truly dispersing throughout the whole smart home.
Overall, the omnipresence of voice assistants (Google Assistant, Amazon Alexa and Apple's Siri) throughout the products that were presented also stood out at this year's show. TVs, lighting, doorbells, pet food dispensers, washers and even toilets now can be connected to a voice assistant in order to control every aspect of your home life.
Let's look at an overview of some of the things that stood out to us at Hestia Magazine.
Home security
Smart cameras and peripherals were hot at CES 2019 with more and more manufacturers getting in on the action. Tuya presented its Tuya Smart Home Security System, which comes with face recognition and will notify you when your family is home. The startup claims its technology can identify familiar - and unfamiliar - faces. With Amazon Alexa and Google Home integration on board the system can notify you when your kids get home from school, or when an unidentified person is outside your door.
Arlo released its Arlo Ultra smart cameras which come with a 4K hdr sensor and night vision. Images can be uploaded in full-HD to the cloud. The free package will store images for up to a week. A paid subscription will allow 4K quality to be stored even longer. With multi-camera packages available at affordable prices expect Arlo to make an impact on the home security market.

Security camera manufacturer Ring presented its fifth rendition of its video doorbell, Ring Door View Cam. Ring Door View Cam is a wire-free video doorbell that transforms a door viewer into a smart security device. Featuring motion detection, two-way talk, 1080p HD, door activity detection it is a very interesting solution to any home with a door viewer, such as apartments and rentals. A cool feature of the Ring Door View Cam is its impact sensor that can notify you even when a visitor doesn't interact with you bell but knocks on the door. And it comes with Alexa built-in so that you can communicate with visitors through the Echo Show, Echo Spot or Alexa enabled tablets.
More and more all rooms of the house are becoming connected, the first serious smart solutions for both the bathroom and the kitchen are now available on the market.
Kitchen
The kitchen is gradually smartening up too with more and more manufacturers offering products that have some form of automation integrated in them. These innovations range from quirky and yet-to-be-found truly useful to additions to modern kitchens that are here to stay. Samsung's newest Family Hub fridge will send you a notification if you accidentally left the door open. While the usefulness of that feature can be questioned, it opens up the possibility of future automated communications from your fridge.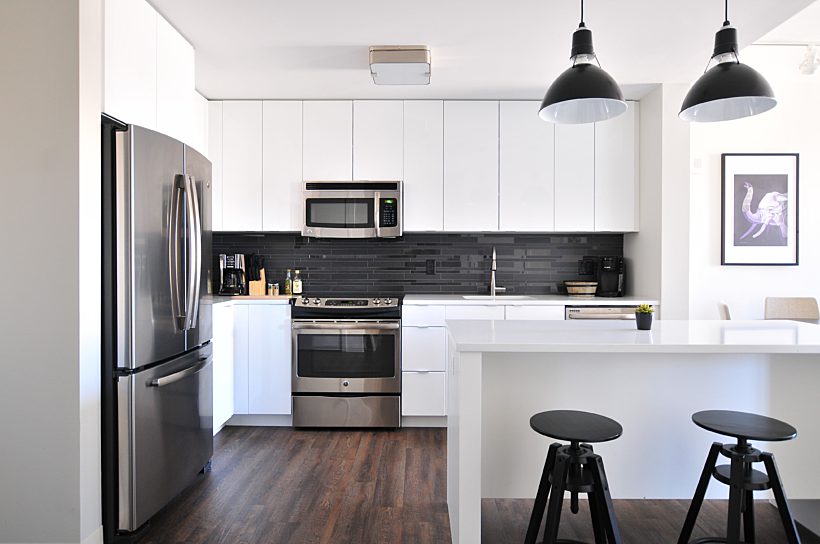 GE's Kitchen Hub offers a whopping 27 inch touchscreen to hang over your stove allowing you to watch Netflix while cooking. Just make sure to watch your fingers while cutting. It comes with Google Assistant so that quick updates to a shopping list or recipe searches become child's play too. While the American market looks to be the focus of this product, we can see it coming over to Europe eventually.
A more than worthy mention - proved by the FWD Show Award at CES 2019 in the category Smart speakers - goes out to the KitchenAid Smart Display. A native Google Assistant smart display it is water jet-resistant, making it the ideal compagnon while cooking. In the US the product will allow making hands-free phone calls too, so when Google decides to make that technology available in Europe, expect this device to be a hot commodity in the smart kitchen market.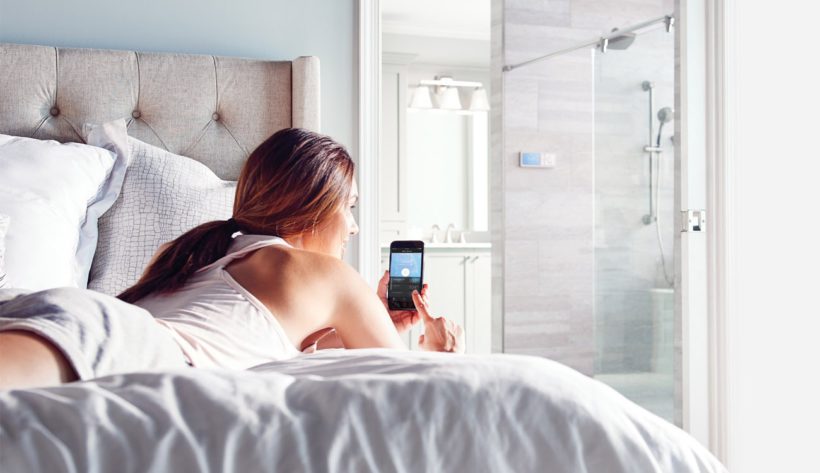 Bathroom
Bathrooms too are becoming an integral part of the smart home, with products that are somewhat eyebrow-raising like Kohler's smart toilet and more practical applications such as the U by Moen Smart Shower that now has voice control integration to smart mirrors from e.g. SimpleHuman.
While originally released in 2017, Moen introduced Amazon Alexa integration at CES 2019. Aside from that it announced Google Assistant and Siri for later this year. This allows you to turn on your shower and set your water temperature by voice control. The real advantage lies in the possibility to include your shower in routines and groups, so that every member in your family can have their own preferred presets.
Another interesting new application that seems to taking off in smart bathrooms is the smart mirror. Part smart display, smart speaker, smart light they offer a multitude in functionalities to turn your busy morning routine into a lesson of efficiency.

It will remain to be seen which of these products actually gain traction in the smart home market, but it is clear that all aspects and rooms of our houses will be smartified in the coming months and years.