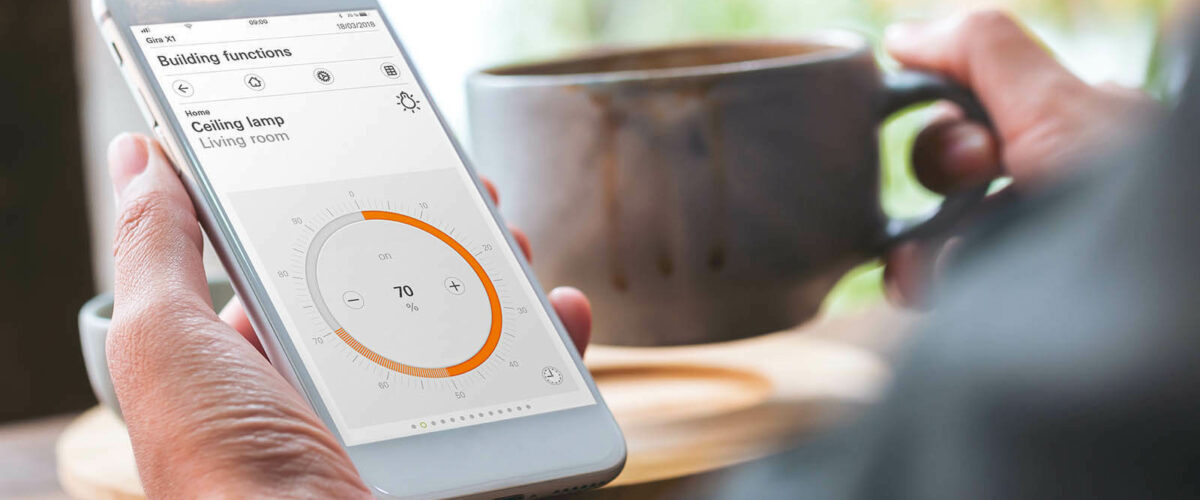 The next step in smart home tech: touchless vs hassle-free devices
Touchless devices have become trusted features in our connected homes, but have you ever heard of hassle-free smart devices? These systems are taking the smart home market by a storm as these devices do not require any form action from you as a homeowner.
The invention of touchless devices made the idea of a connected household possible, and today these systems have become indispensable for every smart home owner. Voice assistants and motion sensors that regulate our lights and everything beneath them have become, in a sense, our trusty roomies. Despite their familiarity, tech manufacturers have not been keeping still and have evolved the touchless technology to hassle-free automation.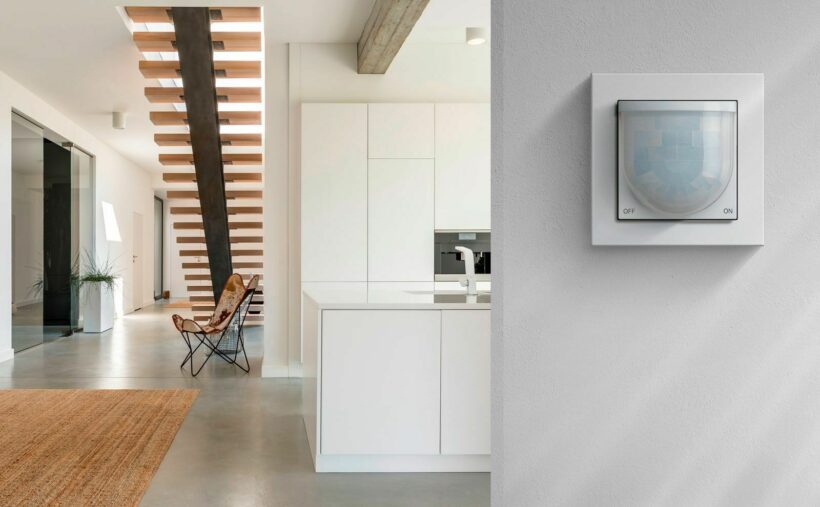 Distinction by action
The main difference between touchless and hassle-free is the codition for action (or hassle). In order to trigger motion sensors, such as the STEINEL KNX Motion Sensors, you ought to walk past them. The same counts for voice controls, like the Busch-VoiceControl KNX, and its need for spoken word.
Hassle-free devices are much more sensitive to subtle actions as they rely on presence-sensing technology. These presence or occupancy sensors recognize recurring behavior, a person sitting at their desk for example, due to the precision of their higher resolution components. The Gira 360° Top Unit Bluetooth Presence and Motion Detector combines motion and presence sensoring in one climate monitoring system.
Other hassle-free devices merely depend on the unique Bluetooth identification codes of all smartphones in your household. The system registers your presence in a specific room and will adapt the room's features to your preferred, personalized settings. This Bluetooth system has a significant sustainable advantage as it regulates the spaces where it does not receive any signal. With the right settings, you will save a great deal of energy.
The end of touchless devices?
At the moment, hassle-free devices are not capable to fully replace touchless ones. Even more, a complete replacement of your current smart home set-up by no-action devices is highly unlikely and probably undesirable. Hassle-free systems are best used as regulators of the 'ecosystem' in a room or household. Lights, temperature, blinds… preferences can easily be installed for each member of your household. For concrete actions - i.e. throwing your garbage away or turning on the dishwasher - touchless devices remain the way to go.
In an ideal scenario you combine the strengths of hassle-free to those of your touchless devices in your smart home. Hassle-free can be embedded as an overall 'household regulator', whereas touchless devices are best implemented in relevant spaces or rooms. For example, Motion sensors are best set up in hall- and stairways, where movement is easily detected when passing through so lights will be turned on when needed. Whilst hassle-free devices will, for example, be able to track where you're heading and will start setting up the scene - i.e. brightness, temperature, … - just the way you like it.
An agile combination of these diverse smart systems does require extensive expertise and planning. Home automation professionals - i.e. KNX-technicians - will advise you gladly, customized to your connected home.
With hassle-free devices you'll optimize your own comfort while saving on energy costs. Though they come with a lot of advantages, hassle-free devices won't completely replace our trusted voice controls and motion sensors, but will form a great addition to you already smart home.