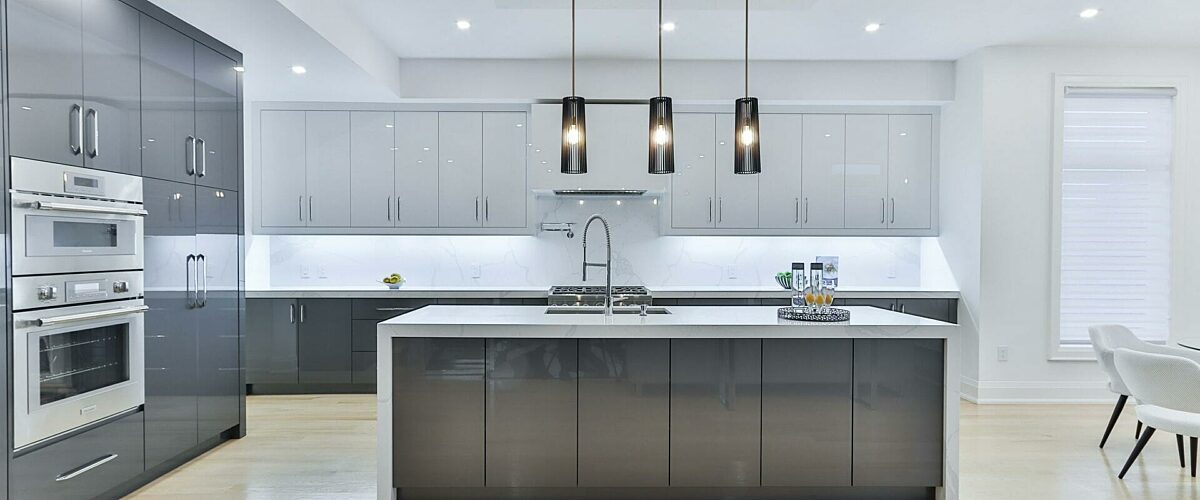 Smart kitchens: a thing of the present
With all its gadgets and appliances, some may say the kitchen is already the most technologically advanced room in the house. But whether you're a true Julia Child or you'd prefer to order takeout every night, a smart kitchen could make your life a whole lot easier.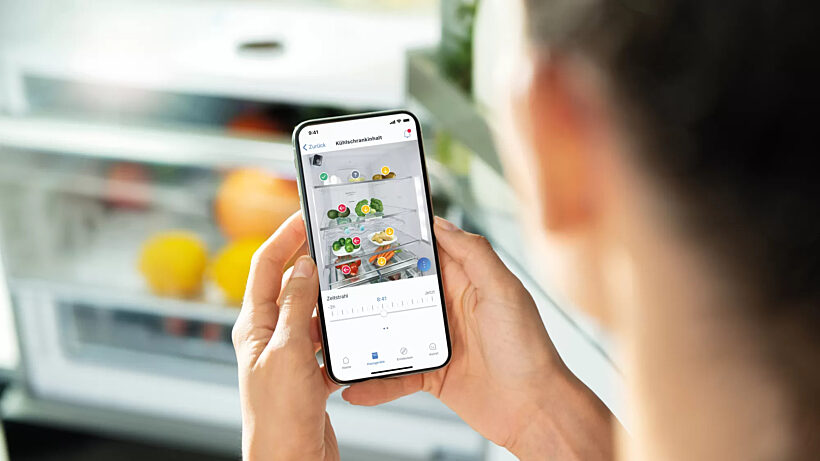 Siemens Smart Storage Guide
What's in storage?
Have you ever found yourself in the store, desperately trying to remember if you need more milk? Thanks to smart refrigerators and freezers, one glance at your smartphone can save you from that second trip to the supermarket. Integrated cameras, like in Siemens' iQ700 fridge-freezer, register your stocked goods and send a handy overview of your fridge's content straight to your phone.
On top of that, Bosch's Home Connect fridge even helps organise your stored items. Giving you suggestions on placements of your fruit and vegetables, keeping them fresh longer. Even providing you with recipes based on the products that are left inside.
Taking it one step further, you can even make your trashcan smart. By installing the GeniCam onto your bin, it scans items while you're throwing them away and adds them straight to a shopping list on your smartphone. Items without a barcode can be easily added to the list using voice recognition. Thanks to its integration with Amazon Dash, you can just skip going to the store all together and relax while your groceries are being done for you.
Quality time
Nothing beats a steaming hot cup of coffee in the morning, but what about a cup of coffee that's ready for you when you are? The Atomi Smart Coffee Maker makes it possible to brew your coffee from wherever you are. Fully controllable from your smartphone or with Alexa and Google Assistant, making coffee has never been easier. By using its scheduling option, your smart coffee maker truly becomes part of your daily routine.
That's breakfast covered, but what about dinner? After a long day, no one looks forward to another hour of cooking. So what if you could get dinner started, without even having to be in your kitchen? Miele@Home lets you operate your appliances at any time, and is even fully compatible with your KNX system. Start preheating your oven on your way home, change your cooker hood settings from the other room or even get a status rapport on how much longer your potatoes need to steam.
Always connected
What use is your smart kitchen when it can't communicate with the rest of your smart home? So let's make your kitchen the heart of your smart home.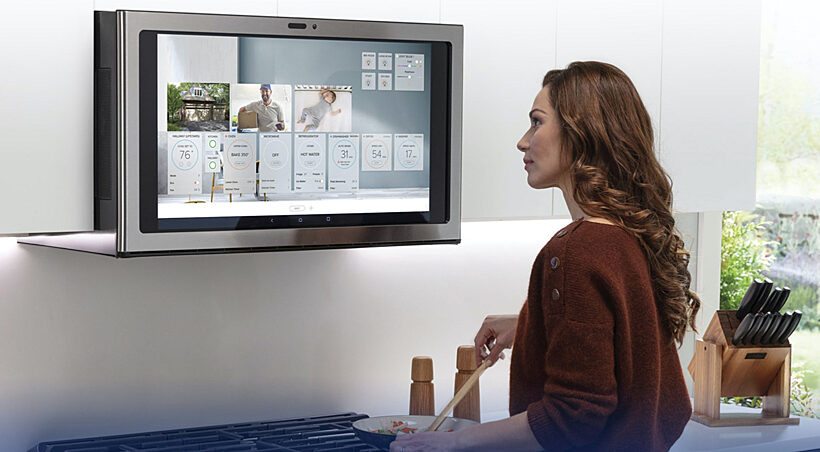 The GE Kitchen Hub lets you manage your household, straight from the cooker hood. Dim the lights in the living room, turn on some soothing music or get a load of laundry started. You can even video chat or binge watch your favorite series whilst cooking for your loved ones.
---
GE Kitchen Hub
From the busiest room in your house, to the hub of your smart home. Your smart kitchen lightens your day to day routine, helps you with your groceries and even puts you in control of the rest of your household. Easily controllable with Home kits and even compatible with your KNX system.