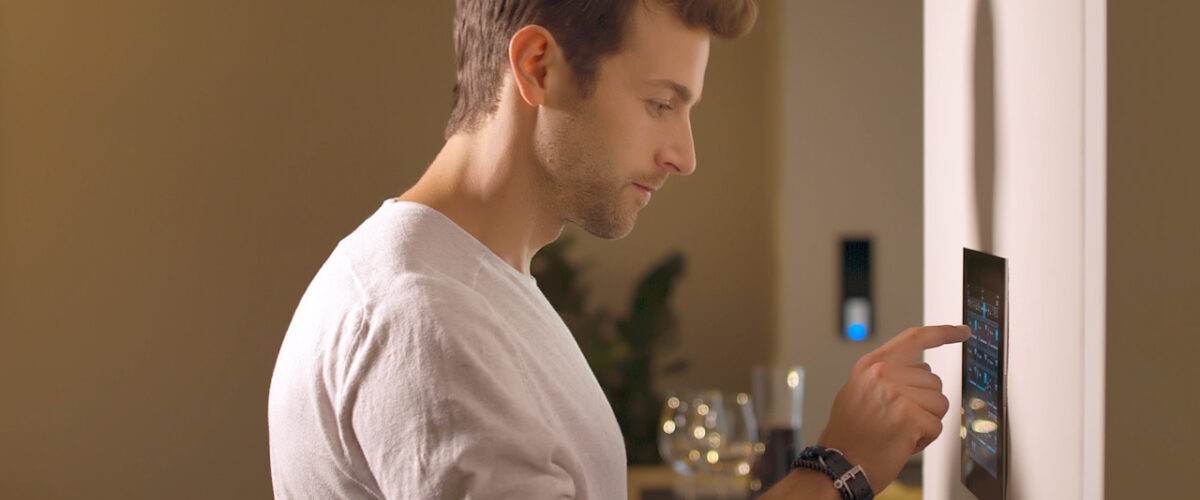 5 great control touch panels for your KNX installation
Looking for a control panel for your KNX set-up that blends in beautifully with your interior? We offer you with five excellent choices.
A smart home offers you the freedom to choose for devices that blend in your interior. One of those signature mark devices is a control panel, usually placed somewhere in your living room or entrance hall. A control panel enables you to have a central place to check and update the settings of your smart home devices.
In recent years the design of those control panels became more sleek and customizable than ever. We found five top-notch control panels with a touchscreen function that are all compatible with the KNX technology.
Jung's solid smart control family
Jung's control panels are being used in big buildings, offices and hotels all over the world, but they are also an excellent choice for your home. Their newest addition to the family, the smart control 5, is especially suited for smaller projects. It has a compact design reminiscent of a smartphone, that fits into a standard flush wall box for an easy installation.
With a proximity and brightness sensor built-in, the displays wakes up whenever someone is nearby and adapts its brightness to the light conditions in the room. To control a KNX installation, you can use the Viso Pro app.

A state of the art touch panel with Basalte's Ellie
Belgian manufacturer Basalte brings technology and design together with handmade smart home products. Ellie is an elegant touch-sensitive panel with a slim design and premium look. You can choose from a wide range of high-quality finishes to blend in with your interior. By now, you will have understood that Basalte really counts as the cream of the crop for design lovers.
---
Basalte
i-LUXUS EOZ KNX Touch Panel
The German brand i-LUXUS offers an 7-inch or 10.1 inch KNX touch panel for your smart home installation. These no-nonsense touch panels are elegant, minimalistic and focus on ease of use when setting up routines with the KNX technology. EOZ is a perfect option for everyone looking for a mid-priced option.
The all-rounder Gira G1
When looking at a specific solution for your KNX set-up, it always pays off to have a look at Gira. Their G1 touch panel is available in black or white and appears to almost float on the wall. The display is made of scratch-resistant special glass and the the high-quality metal frame gives the G1 control panel an attractive appearance. All functions can be controlled with extreme ease by a touch or gesture and the display is readable from different angles.The Gira G1 automatically switches off when not being used, saving energy where possible.
PEAKnx Controlpro for high end customization
For those who want to go the extra mile, they can look at the ControlPro for a highly customizable touch panel in appearance, software and performance. A 18.5 Inch Full HD Display, built-in KNX interface, numerous glass design options and a sophisticated waste heat system make the ControlPro a beloved choice for many home owners.