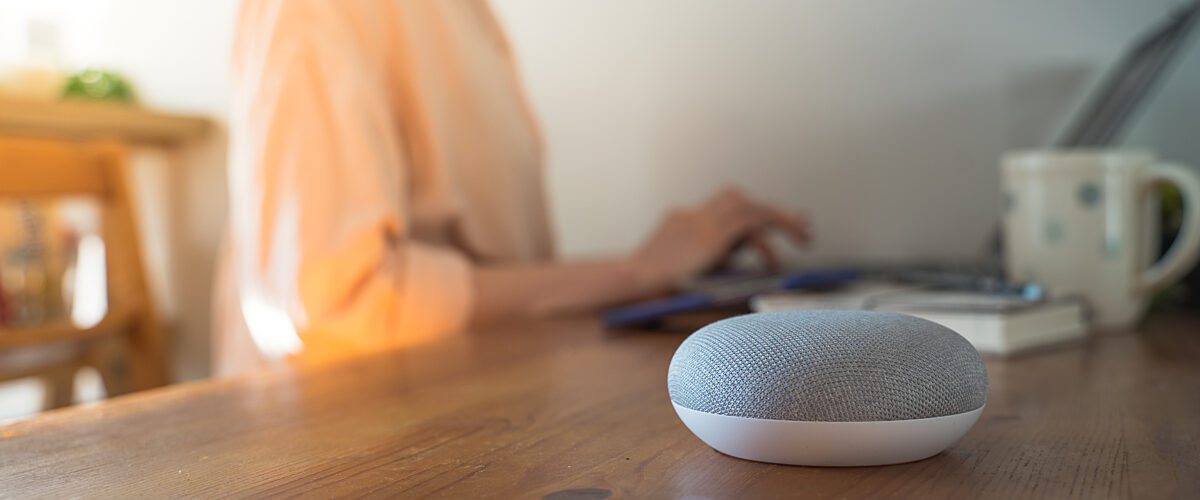 Which smart home systems work with Google Home
4 questions to guide you in the playfield field of home automation and Google Home products, explained from an entry-level point of view.
What is a smart home system and which systems are there?
A smart home system allows you to control lighting, manage energy, security and appliances as well as your TV or other entertainment devices from your smartphone, tablet or a touchscreen through Wi-Fi or a hardwired connection.
Setting up a smart home can be done through many types of technologies - from easily set up Wi-Fi-connected devices to more robust technology systems. Smart homes offer plenty of advantages: they're convenient - as you can automate tasks, such as controlling your window blinds according to light intensity outside - but they can also make you feel more secure in your home and when you're out and about. More current, they also play a big role in managing energy costs.
There's a huge variety of technologies that you can use for your smart home - wireless, hardwired or a combination of both.
Wireless: these devices connect through your Wi-Fi. Some examples are Google Home, Z-Wave, Amazon Alexa, Home-Assistant.io.

Hardwired: the smart devices are connected through a hardwired network in your home. Loxone and KNX are examples of hardwired smart home technologies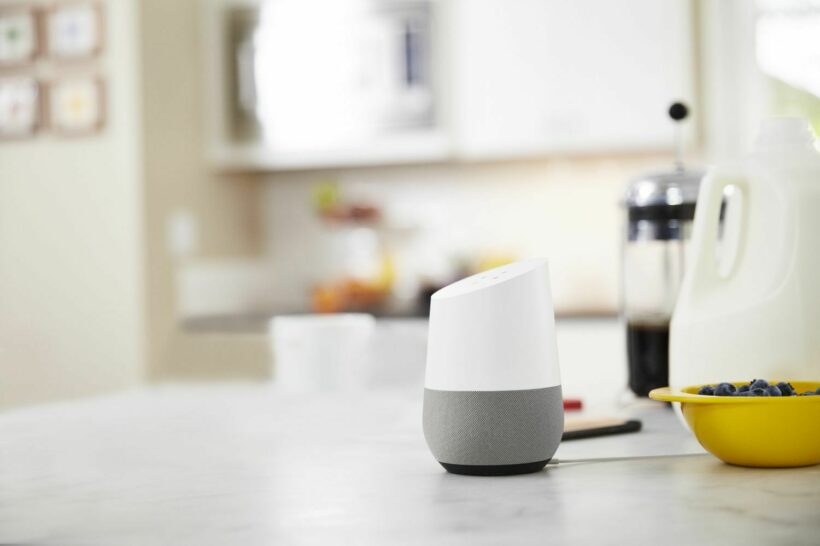 What is Google Home?
The Google Home platform is an accessible range of smart home devices. You can control the devices via the Google Home App (on your smartphone or wearables) or via voice control.
Google Home works with Google's own Nest devices and a range of other technologies:
Lighting and plugs: Philips Hue, mi Led, WIZ, Xiaomi, TP-Link,...

Climate control: thermostats such as Google Nest's own, LUX, Honeywell, Wyze, Cync, Netatmo, but also air conditioners, ceiling fans and air purification systems.

Security: cameras, locks and doorbells, with brands such as Wyze, Arlo, Netatmo, Yale, August, SimpliSafe and HeathZenith.

Entertainment: smart TVs from TCL, Sony, LG, but Philips, Bose and LG speakers too, as well as TiVo, Xbox and more.

Appliances: Eufy, iRobot, Roborock or Samsung robot vacuums, coffee makers, refrigerators, smart ovens and microwaves.

The installation process is easy: access the Google Home App, link up your devices and you're ready to go.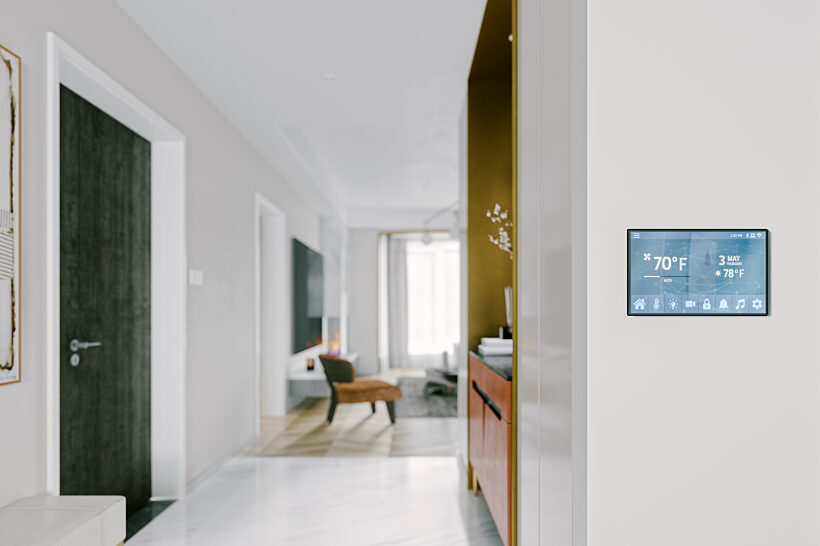 Connect your existing hardwired technology to Google Home
Which hardwired smart home system can connect to Google Home?
If you have opted for a hardwired system in your smart home, or if you're considering hardwired technology, you might wonder if that system will connect to any Google Home product. Good news: it probably will!
Let's take KNX, one of Europe's largest hardwired smart home technology manufacturers, for example. If you have, or are considering, KNX for your home, you can rest assured as it is very easy to connect existing or new Google Home devices.
How do you set up a connection between your smart home system and Google Home?
The actual set-up of the connection depends on your choice of smart home system. If we take KNX as an example, it's very simple to connect the system to Google Home.
First, you'll have to install your Google Home device and connect it to the Google Home app. Then you should authenticate KNX as a partner from the Google Home app and pair the apps. You can now choose nicknames for your devices and choose which room you want to use them in. Done! Enjoy controlling all your devices by saying "Hey Google" or "OK Google".