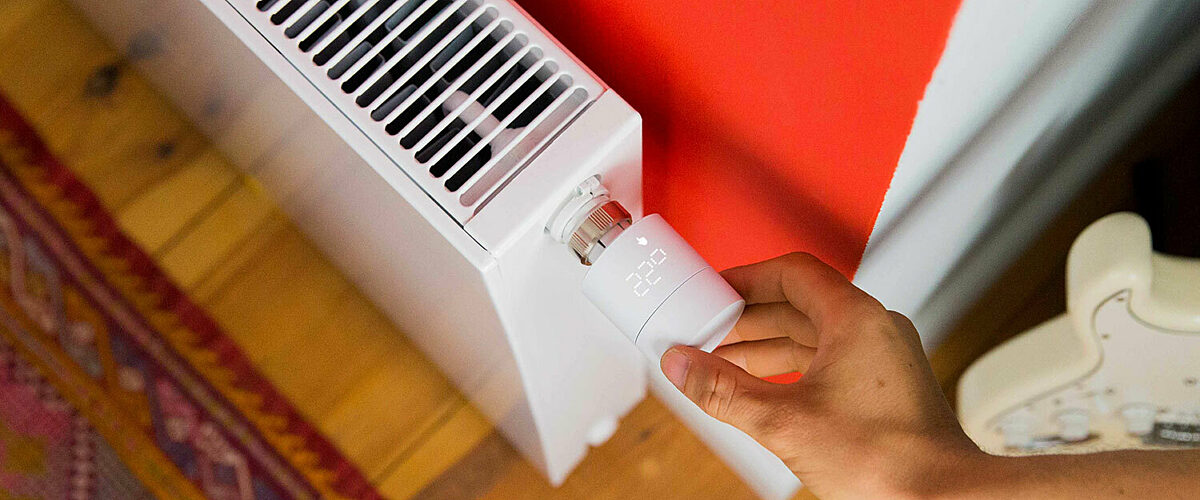 Smart home winter essential: the tado° radiator knob
Stop making unnecessary costs on heating. Meet the tado° radiator knob: a smart, open-sourced and self-installable valve, perfect for automation beginners. The multitool gives you the option to keep your automation limited to one device, one room or - if you want go all overboard, you can branch out to an interconnected smart heating system.
Tado° is a leading power in all things revolving smart heating. Their Starterskit: smart radiator knob is a great example of a simple and small, yet ingenious piece of smart tech. Available at almost any webshop, tado° makes sure you and your family stay comfortably warm, while staying in control of your energy management.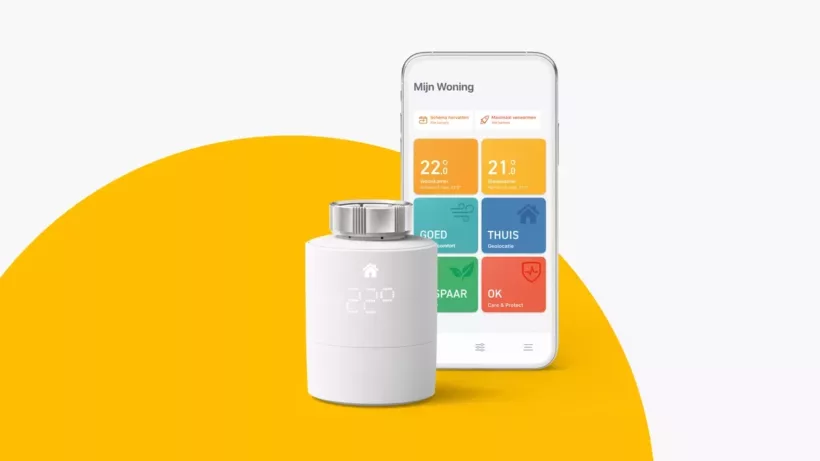 The innerworkings of a smart knob
The key ingredients of a smart knob include:
An internet bridge, which is connected to the internet so that you can control the settings of your heating via the app. Every knob is also equipped with a LED-interface, giving you the option for manual commands.
Sensitive temperature and humidity sensors, to keep track of your in-house environment. Did you leave a window open by accident? The Tado°-app will quickly notify you to minimize energy loss.
Two rechargeable batteries, the power source of each radiator.
Additionally you can opt for a smart thermostat to control your heating from one central point, if you're not dependent on district heating of course. The thermostat gives you more freedom to manage multiple knobs at once (e.g. all heating devices on the first floor of your house).
Good to knows
No brand dependency
The products of tado° are completely brand independent, ensuring their customers with a very high chance in compatibility with their current heating devices. Scared of taking any risk, take a look at their Thermostat Compatibility Guide.
Perfect for a DIY project
This smart valve is easily installable by any homeowner. Sure if you want to automate all heaters in your home you'll be busy for a while, but if there is no installation cost. If paper manuals aren't really your thing, be sure to check out the instruction video on their website.
Voice control
Picture this: you're fully settled in couch potato mode, ready to binge watch The Crown, when suddenly you feel a bit chilly. Just say "Hey Google, turn the heating up to 22°C" and enjoy your tv show. Unlike other smart products, you can choose out of 6 different languages that suit your voice commands best.
If you want to start small, the Tado° knob is great companion for your first automation adventure. An accessible device with an impact on your energy consumption is very precious these days. Not sure? You can always try out a demo-version in the free app.