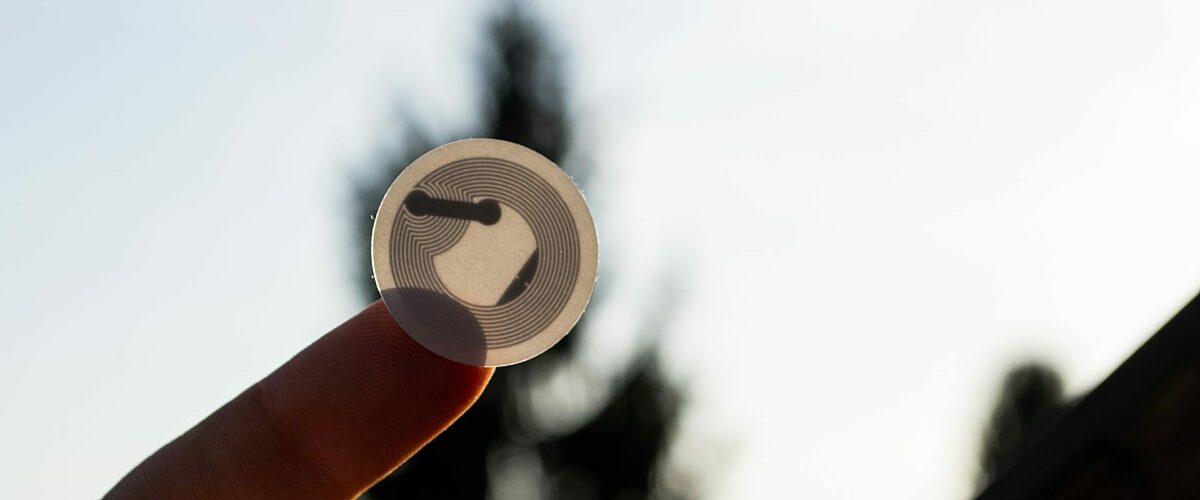 NFC - Sneaky smart technology in your phone
Let's discuss NFC. No, it's not a basketball competition. NFC is a neat technology that simply monitors the communication between two devices (namely the NFC tag and reader) upon tapping. And the best part? An NFC reader has been hidden in your smartphone all along.
What is NFC?
Near field communication, shortened to NFC, is currently a very popular trend in smart technology. The idea is simple: an electronically powered device (NFC reader), like a phone or headphones, possesses features to activate a passive data storage (NFC tag). Once these two devices find contact, the data from the microchip hidden in the tag is transferred to the reader. Now what does this have to do with home automation? When you implement data from any automation system onto the tag, a single tap can trigger the linked system.
Sounds too abstract? Examples you'll undoubtedly recognize are contactless and mobile payments. Being able to pay by card or with your smartphone without manually typing in your code, that's the magic of NFC hardware!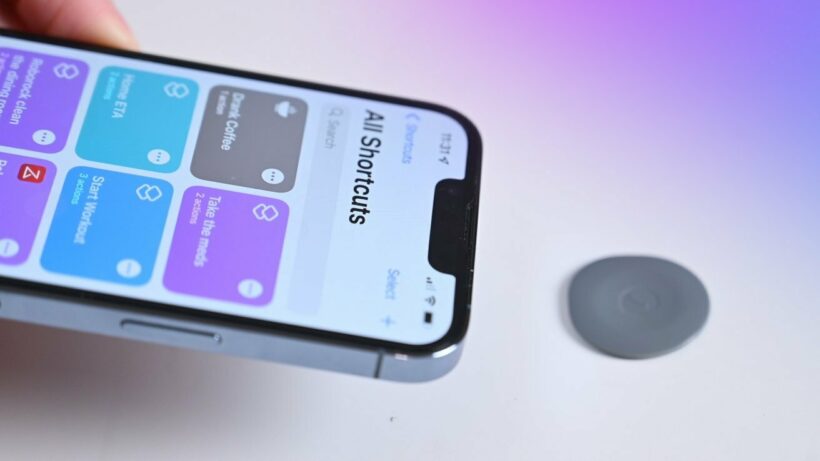 The right app to match your tag
As the NFC reader is already implemented in most smartphones, you only need to add two more components to enjoy the perks of this technology: an app and NFC tags.
Start with purchasing a tag. They often come in bulk which is - as you'll notice soon - very handy. As you scour the Internet, you'll find many forms of tags: circular stickers or cards from specific brands or brandless. You can find the latter type of stickers for just a few euros and they work perfectly. Do note that cheaper tags have a significant smaller memory. Attaching lighting and heating assets to one tag with limited storage, for instance, won't be an option. If you limit one tag to one action, like switching lights on and off, the memory won't oppose a problem.
Once you have attached the tags to a wall or any convenient place really, you have to install an NFC app. For iPhone, you can use the Shortcut app to activate the NFC reader. Android users can rely on the Tasker app. Now your phone will function as a connector between tag and smart home devices.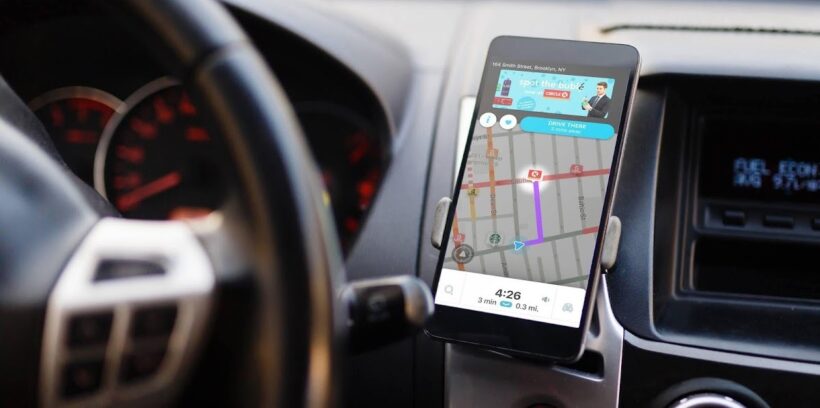 What can NFC do for your smart home?
NFC tags can be linked to basically any smart device, whether it's in- or outside. In that perspective, anything is possible.
You can equipe your smart lock with a tag if the lock doesn't standardly include the necessary support. NFC is probably a lot cheaper than an installed system and with your phone in your pocket, you always have a key on you. Beware to use glue that's resistent to rain and avoid direct sunlight, as the rays can affect the chip.

Disarm alarm systems. Stick a tag next to your front door, garage gate or even on the dashboard of your car, install the right settings and disable the alarm with a single tap.
Set up interactions between smart home and other apps. For instance, when you're leaving work and you like your home to be warm when you arrive. Stick a NFC sticker in your car that's linked to your automated heating system. When you're ready go home, open Waze and tap your phone to the tag. A signal will be send to your house to start the heating 10 minutes before you get home (even if the drive takes 30 minutes).
Simplicity to enjoy, boundaries to consider
Adding NFC technology to your house is without a doubt the cheapest and easiest way to upgrade your home automation. Its convenience in usage therefore makes NFC tags a much loved smart technology. It does, however, have its limits. The technology requires already installed smart systems, it cannot collaborate with smart speakers and always needs an action from the homeowner.
Making the total sum, NFC doesn't make your journey in home automation cheaper. It simply provides a cheap addition to your existing smart home, giving you an alternative to big smart home panels.