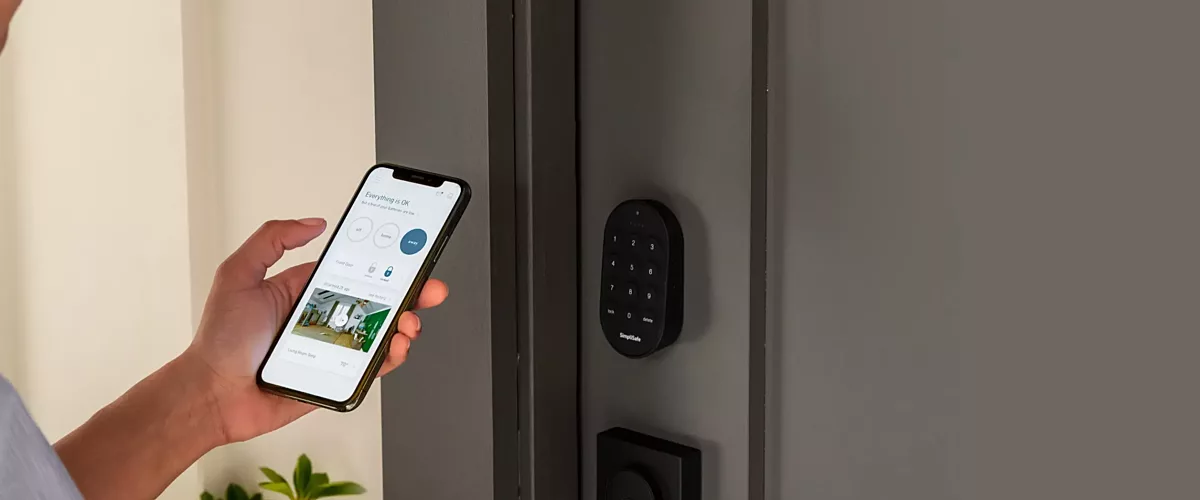 The best smart alarm systems to keep your home safe
As a homeowner, one of the most important things you can do is keep your home and family safe. Investing in a smart alarm system can help you keep an eye on your home and help you sleep at night.
About smart alarm systems
Instead of needing wires to function, a smart alarm uses your home's network to connect to its components. Meaning the initial cost of installing it will be a lot less than with a wired system, and you'll likely be able to do it yourself.
The wireless nature of the system also means that you'll need some sort of smart hub or home control system to connect all the different components too. For example, your Amazon Echo or KNX system. So instead of disabling your alarm via a control panel in your hall, you can control it using your smartphone, or any other wearables, and receive updates and trigger alerts straight into your pocket.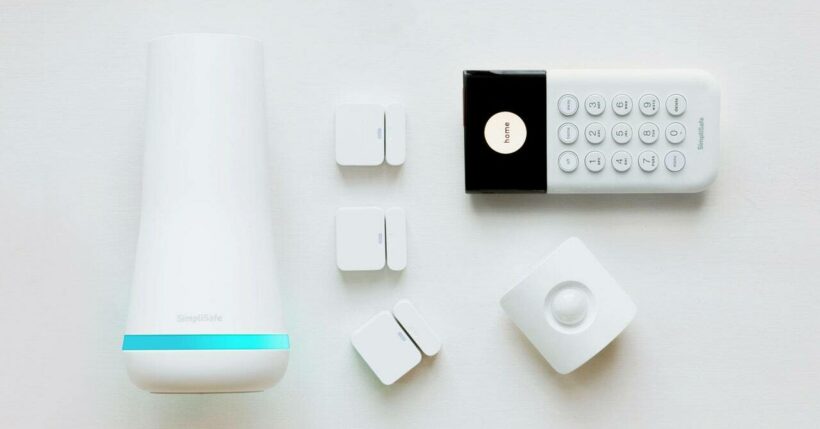 SimpliSafe Home Security Systems
The easy-to-use, DIY SimpliSafe security system is currently one of the most reliable smart alarm systems on the market. SimpliSafe's essentials kit comes with a base station, keypad, entry sensors and a motion sensor. Nothing short of what you need to make your home a safe haven. But for those who want to amp their security system they have multiple add-ons, like cameras, smart locks and smoke detectors.
SimpliSafe offers you a 24/7 professional monitoring plan, but can be skipped to keep costs low. To wrap it all up, the SimplySafe kit is compatible with most smart home assistants and your KNX smart home. Unfortunately, SimplySafe's compatibility with smart devices from other manufacturers is limited to smart speakers and August locks. Nonetheless, SimpliSafe proves to be a reliable option with a wide array of additional features to really secure your smart home.

Abode DIY Home Security Systems
Next up, the Abode Smart Security Kit is a great choice for every smart home enthusiast thanks to its compatible nature. The standard Abode Smart Security Kit comes with a mini door/window sensor, a key fob and motion sensor. Next to that Abode offers an array of smart security devices for you to pick from, ranging from glass break sensors and sensor strips, to panic buttons and sirens.
What makes the Abode security system different from the SimpliSafe system, is that you can connect it to any of your already installed smart home devices from different manufacturers and integrate it with devices like thermostats, lighting, voice control and more. Not to mention that it even supports IFTTT (if this then that), making it the ultimate DIY set-up.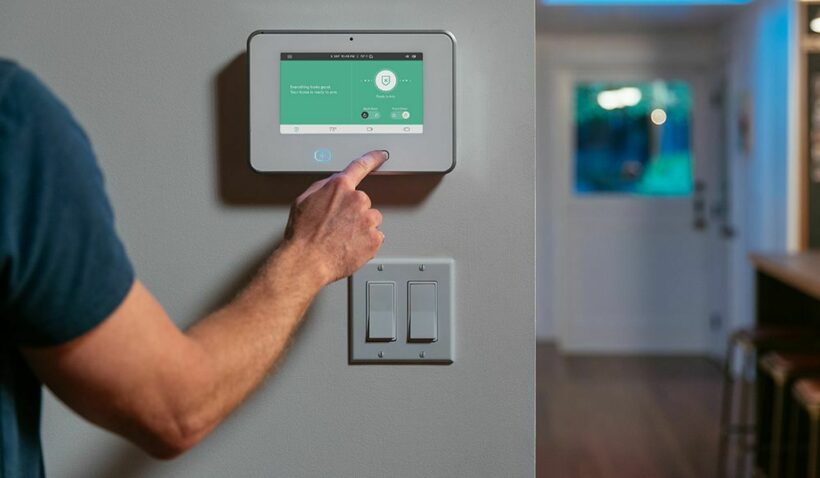 Vivint Smart Home Security
If you're on the lookout for a topnotch smart security system that doesn't require you to lift a finger, then Vivint is the security system for you. Different from most other smart alarm systems, Vivint uses a subscription-based plan where you get 24/7 home monitoring and a swifty response service when an alarm is triggered.
A Vivint Starter Kit provides you with a smart hub, a pair of window/door sensors, a motion sensor and water sensor. But when ordering your system, you get to purchase whatever devices you'll need and will be all set up by a certified Vivint technician. Ideal for the not so technical homeowners among us.
---
Vivint Smart Hub
So whether you're looking for the ultimate DIY smart alarm system, a hands-off system or a security system that is compatible with all your current smart devices, a smart alarm system is always a good investment and the way to go in order to fully automate your home.