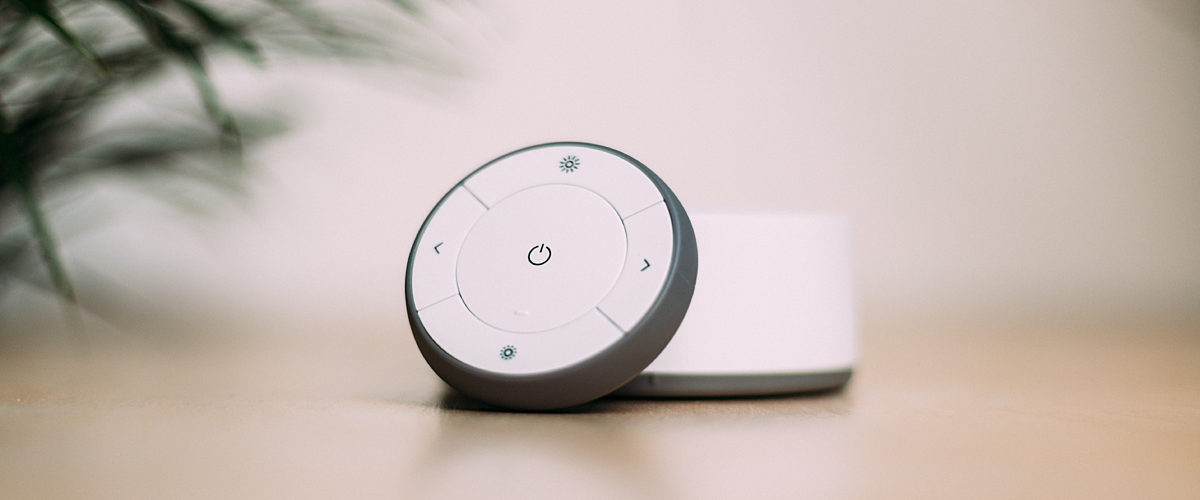 Ikea Trådfri smart lights
A telltale sign the smart home trend is fully going mainstream is the adoption by the likes of furniture giant Ikea. The Swedish furniture manufacturer is going all aboard the smart home evolution with among other things smart lighting and smart blinds later in the year.
The Trådfri smart lighting system has been around for a while now, offering a very affordable and stable eco-system with a wide range of products.
Like most of its other products the Trådfri products are focused on no-fuss usability and setting up the system is pretty straightforward. Either set up the Trådfri gateway to which you link your lights, motion sensors, dimmers or smart plugs or use another Zigbee enabled smart hub (like the Amazon Echo Plus) and you can get going right away.
Trådfri app
The accompanying Trådfri app let's you control the lights and set up schedules pretty easily too. The look and feel of the app is pretty minimalistic and it focuses on the essential task at hand, i.e. controlling your lights, without any frills. Basic schedules such as a 'morning Rise and Shine' routine, that gently brightens your lights over the course of 30 minutes so you can wake up in a proper way. And of course, an 'away from home' routine is also included to mimick activity in your house even when you are away.

The app can only control your lights as long as you are on the same network as Trådfri gateway, which can be a bit of a downside if you want to control your lights on vacation or from the office. Then again, linking to Google Home, Amazon Alexa of Apple Home Kit - all possible and simple enough - fixes that issue and lets you add the entire eco-system to any pre-existing environments you might have.

It is expected that Ikea's release of its smart blinds later this year will work with the same app, so combined routines within the Trådfri eco-system should become available soon.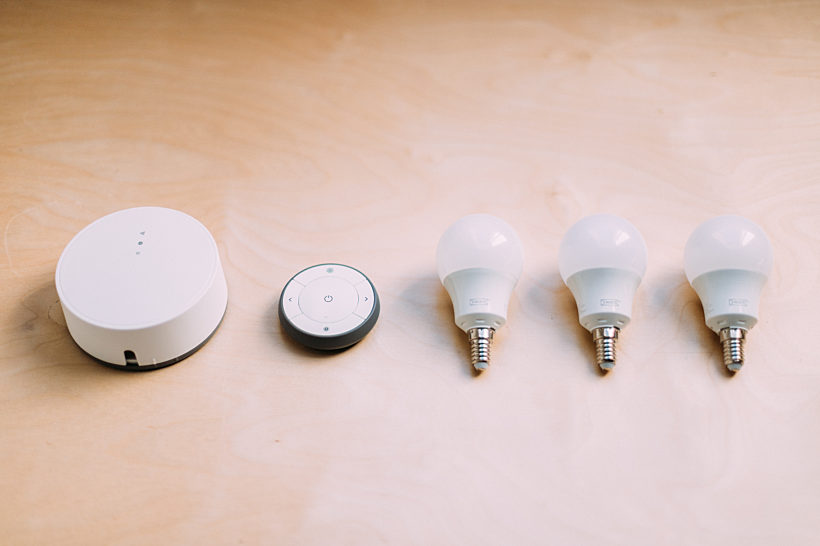 Ikea's Trådfri's line of smart lighting
---
Hestia Magazine
Voice control and Zigbee integration
Adding Trådfri products to these major environments also means voice control is added to the mix. Simply say "Hey Google, bedrooms lights off" and the Trådfri lights will respond. Although the app allows scheduling, the integration with Google, Amazon and Apple open up more extensive scheduling and bundling of actions and routines, e.g. dimming your lights, lowering the blinds and turning on your TV.

Most reviews report very solid integration with these voice controlled assistants, which immediately adds to the appeal of the Trådfri product range.
Since the entire Ikea Trådfri environment runs on the ZigBee Light Link protocol, compatibility with other Zigbee certified products is guaranteed. Combining and controling Philips Hue lights with Trådfri products e.g. is pretty simple, but Samsung SmartThings, Yale smart locks and Honeywell thermostats also work with Zigbee, so your options are plentiful.

Affordable option
Again in classic Ikea fashion affordability of the product line is high on the Swedish priority list and Trådfri products tend to be priced significantly lower than those of competitors. The basic set-up, which includes the Trådfri Gateway, will set you back €39 in most European markets with light bulbs starting as low as €10. And while color options are still somewhat limited, most households do not necessarily have the need for multi-color room set-ups.
Verdict
The combination of features and expandibility through Zigbee, voice control integration with the three major players and an overal low asking price, makes Ikea Trådfri a more that suitable option for people looking to make their homes a bit smarter without breaking the bank. With smart blinds on the horizon - as well as a speaker system collaboration with Sonos - you can rest assured Ikea is taking home automation seriously and will be forraying further into this segment of our lives. If quality and affordability remain high on the priority list we can only look forward to their next releases.