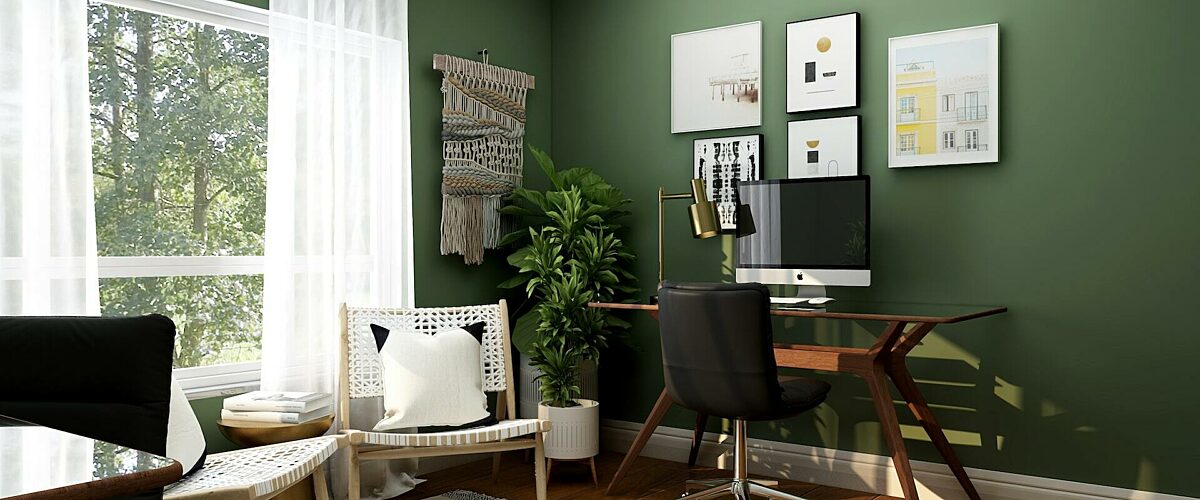 Get into the zone: how smart lighting can help optimize your home office
Working from home has, undeniably, become a big part of our day-to-day work routine. No wonder most people have their home office set up to their own liking with, for example, an ergonomic chair, state-of-the-art monitors, and maybe even a cup warmer. But many forget that the right lighting is also a key aspect of a comfortable and effective home office.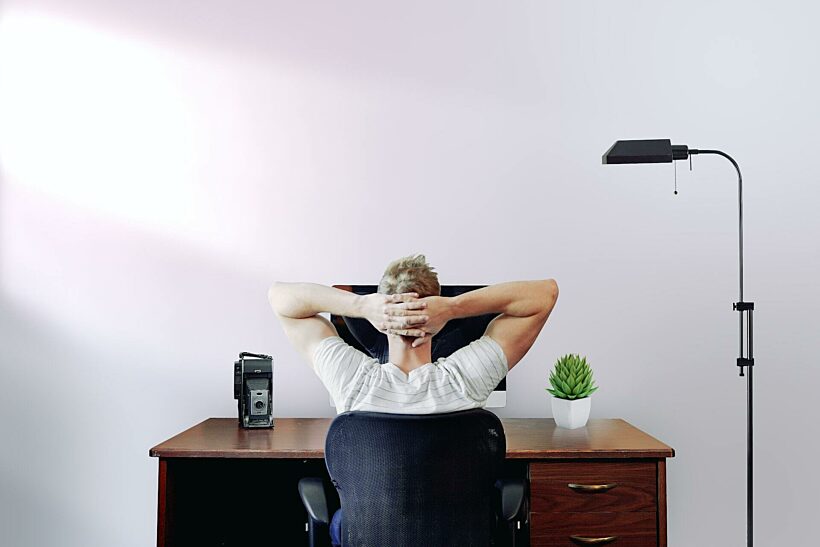 How the cookie crumbles
So why is the right office lighting so important? An efficiënt and smart workspace is so much more than some comfortable furniture and hightech gadgets thrown together. It is here where the smallest details can have a big impact on your productivity and, sometimes even, on your health and mental state.
Yes, you read that right. By placing your light sources carefully, and making sure your space is well lit throughout, you can prevent an array of physical issues. A nasty glare in your screen from the window behind you can cause you to hunch over, even in your ergonomic chair, resulting in headaches and back pain. Or too bright or dim of a light can strain your eyes, leaving you worn out and feeling fatigued. Let alone the impact lighting can have on your mood, causing anxiety or stress.
Let's get started
When setting up your home office, it is important to consider the space and how you can best position your desk to enjoy the amount of natural light coming in. For example, placing it facing a window, or sideways next to it, so you can soak up the incoming sunrays without them glaring onto your screen or into your eyes. After you've determined where the natural light is situated, we can get started on lighting up the office.

Setting the mood

It is important that you feel good and energized throughout your work day, and we're not talking about chugging an extra coffee or energy drink when you're feeling more tired as the day progresses. Using the right lighting, you can create an uplifting ambience in your home office – especially on gloomy winter days – making sure you get a head start on your day and keeping you going until 5 p.m.

Making sure the room is illuminated evenly throughout will prevent your eyes from wearing out. But not just any bright light will do. Factors like color, light temperature and brightness have to be taken into account. Studies show that high ratios of blue light will keep you alert, as more yellow or orange lights will put you into a more cozy or relaxing mood. Next to that, a light temperature of at least 4.000 Kelvin and a brightness of 300 lumen per square meter are the sweet spot when it comes to office lighting.

Zone lighting is key
Of course, the most important spot in your office is your desk, so a designated light targeted on all the action happening there is a must. Even though everyone owns a desk lamp, it is important to place it in such a way that you're not creating shadows with your every move and that it is adjustable.
Other smart ways to get some more direct light in a pinch are wall lights, like the Plug & Light by Gira. It is easily set up, can be used in any nearby socket and complements your smart home seamlessly. Meaning you can go from work to relax mode in a matter of seconds.
On top of that, the use of bias lighting – soft, subtle lighting to contrast the harsher light fixtures in the room – will help reduce the contrast between your bright monitor or desk lamp and reduce their strain on your eyes. Colored LED-strips behind your monitor, like the Gradient Lightstrip by Philips Hue that change according to the colors on your screen, can help ease your eyes and look good whilst doing it.
Set up a routine
Now with all this prime lighting going on in your home office, you don't want to lose track of time and work into the night. Luckily, your smart home can notify you so that you'll know when it is time to stop working and start relaxing. Many smart home systems, like KNX, give you the option to set up a routine where the your lights will turn on at the start of your working day, and will start to dim when it is time for you to unwind.
A great example is the Gira KNX system that lets you set up a routine using the smartphone app, but also helps you save energy thanks to its presence sensors so the light will switch off when you go out for a much needed break. Or go the extra mile and connect a Gira KNX brightness controller to your home office so your office's desired brightness is constantly maintained.

With these simple tips and smart lights, your home office will soon be more than just a desk in a room. It will be your designated spot to get your creative juices flowing, where you can easily get your mind in line and where you'll be working the hours away without being completely drained a the end of the day.