IKEA DIRIGERA: An even smarter home for the many people
IKEA announced its latest addition to its smart home journey: the DIRIGERA Smart Hub. The successor of the Trådfri-Hub brings along an array of productivity possibilities, a new and improved app and a better everyday life for the many people.

Connectivity Matter(s)
Since the launch of the Trådfri-Hub, IKEA has been carefully listening to its customers feedback and is now finally launching its new and improved hub in Octobre 2022. The DIRIGERA Smart Hub merges technology with simplicity and accessibility, not to forget connectivity. Supporting not only Zigbee - as did the Trådfri-Hub - but also Matter, DIRIGERA is built to handle more product segments and onboard more products than its predecessor.
With the new DIRIGERA hub, users can connect all IKEA smart products to the system and control them separately, in sets or in groups in the new app. Enabling users to create different scenes with pre-set functions of the smart products and increasing the personalization options for the smart home.
Next to that, IKEA also announced the launch of the "away from home" functionality in the first half of 2023. Making it possible to control your smart home setup from an external network, which is currently not a function of the Trådfri-Hub.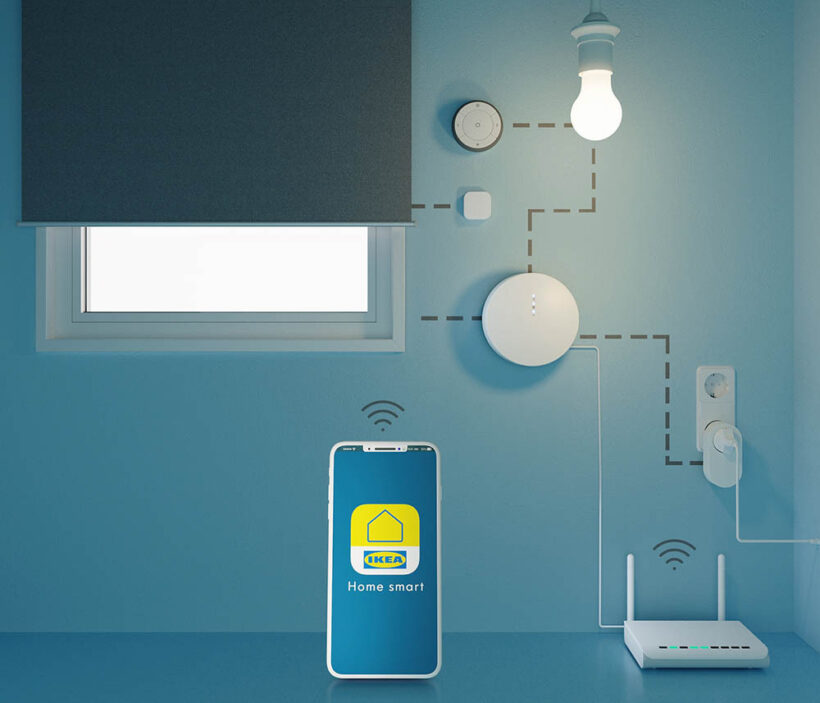 There's an app for that
With DIRIGERA, IKEA also brings its improved app called the IKEA Home Smart app to the plate. More convenient, easier to navigate and more user-friendly, the Home Smart app will lower the threshold for anyone looking to start creating their smart home. Additionally, the app will make connecting devices to the smart hub significantly easier.

Keep your current setup
Planned to launch the hub later this year, users of IKEA's current smart hub can continue to use it and the current app. Also, all current IKEA smart products will still be able to connect to the DIRIGERA smart hub and will keep all of its functionalities.
In the meanwhile, IKEA will keep expanding and updating its offer of smart home products in different areas like sound, light, blinds, air purification and so on.
So if you're looking for a budget-friendly smart home setup without having to compromise on functionality and connectivity, the IKEA DIRIGERA is a perfect candidate to start your smart home journey.