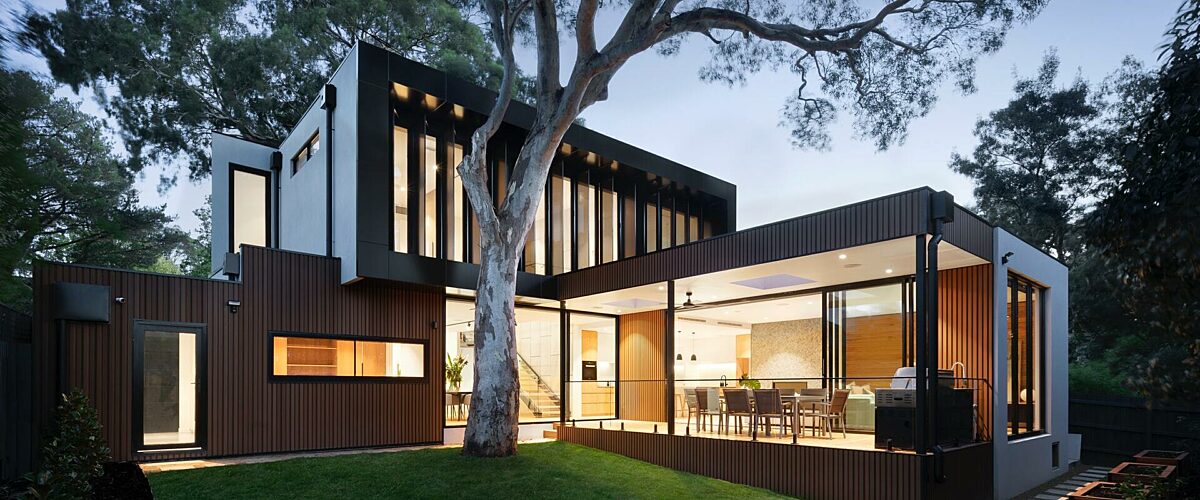 How to use Home Assistant with your KNX home?
With the current overload of devices, systems and providers, there are a lot of factors to consider when setting up your automated home. Which devices are compatible, which systems are future-proof and how do you best control your smart home? The open software system Home Assistant might be the solution for all of your smart home needs.

Track, control and automate your smart home
In a nutshell, Home Assistant is an open-source home automation software designed to function as the central control system of your smart home. Home Assistant puts its focus on local control and privacy, featuring support for more than 1.700 home automation devices and system integrations. Most importantly, it allows you to track, control and automate your smart home without storing data in the cloud.

Thanks to Home Assistant's KNX integration, you can literally have your smart home at your fingertips.
Home Assistant positions itself as a free open-source software, focused at and powered by a community of tinkerers and DIY enthusiasts. When installing Home Assistant at home, new users can count on the support of this community and can easily browse code on GitHub or even examples and best practices in the Home Automation Cookbook.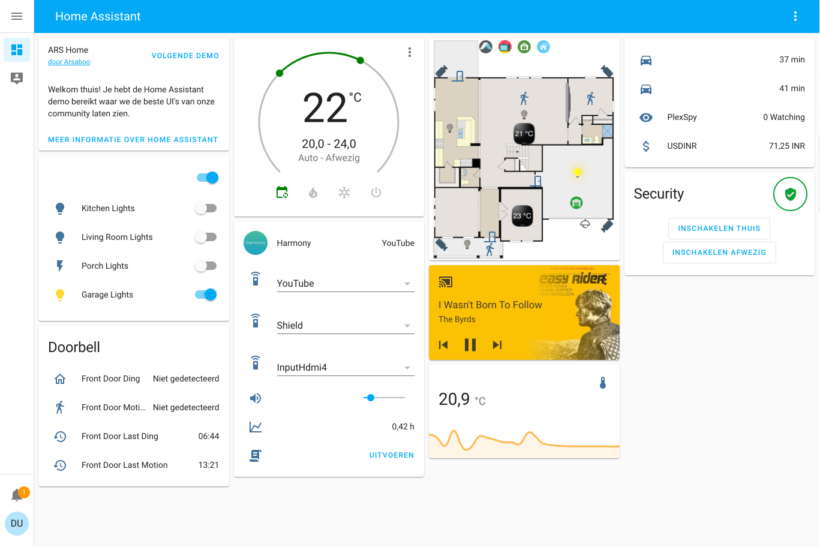 Lovelace Dashboard - Home Assistant
Your smart home at your fingertips
Thanks to Home Assistant's KNX integration, you can literally have your smart home at your fingertips. Without getting too technical, the KNX integration allows you to establish a connection between your KNX devices and Home Assistant using a local KNX/IP interface or router.
Home Assistant's dashboard, also known as Lovelace, is a fast and powerful way for smart home owners to manage all of their KNX devices anywhere, anytime. Lovelace is fully customizable thanks to its Dashboard Editor, letting you choose from 29 cards to place and configure as you go. It even lets you pick a theme and override names of your devices, making your KNX home easily controllable from mobile and desktop.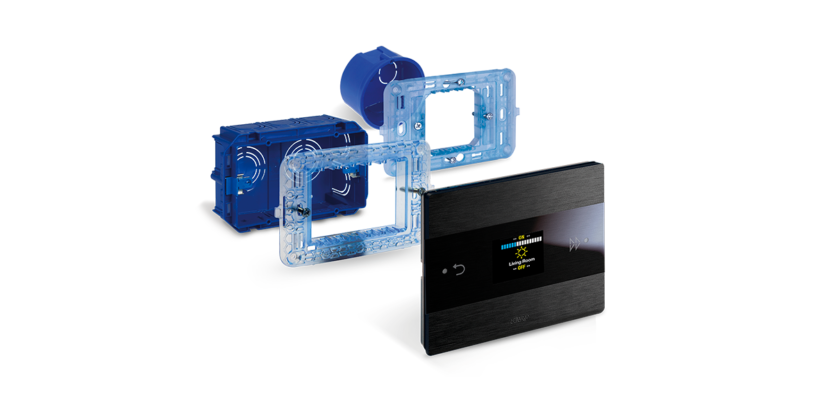 AVE KNX Room Controller - AVE
Best practices
Home Assistant offers support to an array of KNX devices, giving you full control over the smart features of your house. Ranging from getting notified when your kids get home to changing the brightness of the lights in your living room when turning on your audio system, all adjustable and controllable with the Lovelace dashboard.
Take for example the KNX climate platform, which can be used as an interface for KNX thermostats and room controllers such as the AVE KNX Room Controller. This device enables you to control all the functions typically needed for a room, from adjusting the temperature to closing your shutters and even letting you track your room's humidity level.
The KNX weather platform is great for when you'd like to configure your weather station in your installation. Gira's KNX Weather Station Plus, for example, measures 9 different meteorological parameters and transmits these straight to your KNX weather platform on the Lovelace platform. Paired with your other KNX devices, you can automate actions like exterior lighting turning on when the sun starts to set or lowering the blinds when it gets too bright.

Home Assistant's KNX integration makes it easy to track, control and automate your KNX smart home. With all of its smart functions right at your disposal, thanks to its customizable Lovelace Dashboard, you are in full control without having to worry about your privacy. Now nothing is holding you back from making your home smarter than ever.