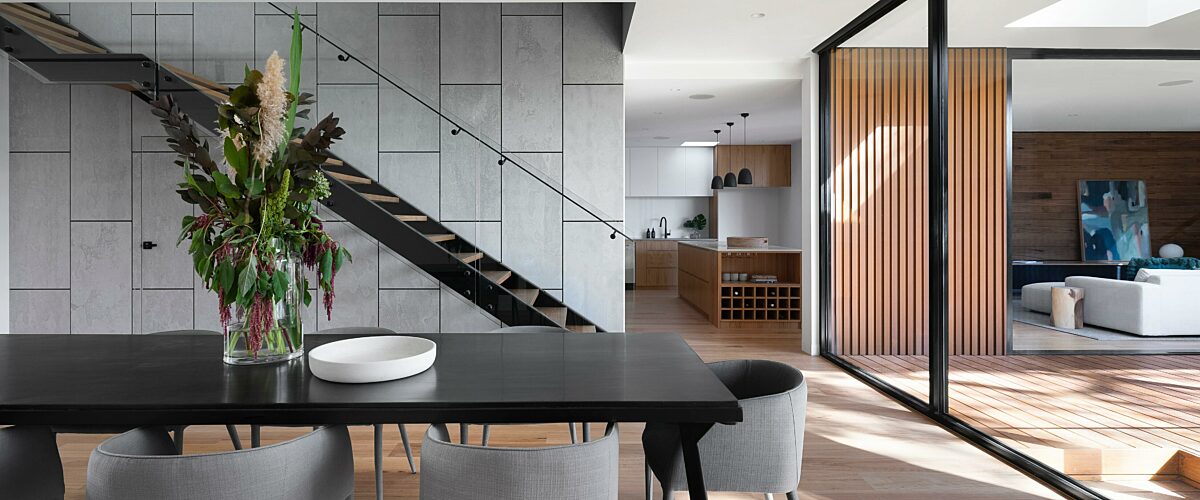 How to start small with home automation?
When starting out, automating your home might seem like a daunting task. What functionalities does your home need, which devices are best fit, which system supports these devices, the list goes on. Not to mention, automating your home is a long term investment and every decision has its consequences. Thankfully, KNX is a future proof solution and allows you to start off small and take your home automation journey one step at a time.
As one of the biggest players in commercial and domestic building automation, KNX has become the standard for many smart home owners. Its expandability and timelessness makes KNX the ideal automating system to start small with and to support you whilst building your future-proof smart home.

All wired up
Just as with any system, there is no way around the first step: implementation. But as a wired system, implementing KNX is slightly more complex than just connecting to your wifi. Its famous green line runs through the network of your soon to be smart home, acting as the nervous system, and is thus advised to be done by a professional.
Compared to other devices and systems, KNX is more of an investment. So you could just buy some low cost smart devices, link them to a home assistant and call it a day. But most of these devices don't offer you a lot of growing room, let alone are future proof. Leaving you with a collection of obsolete devices in the span of just a few years, having to replace them and invest all over again.
With KNX, once you're all wired up, you're ready to build your dream smart home. However you want, whenever you want. So let's take a look at how KNX lets you decide the pace at which you take on your automation project.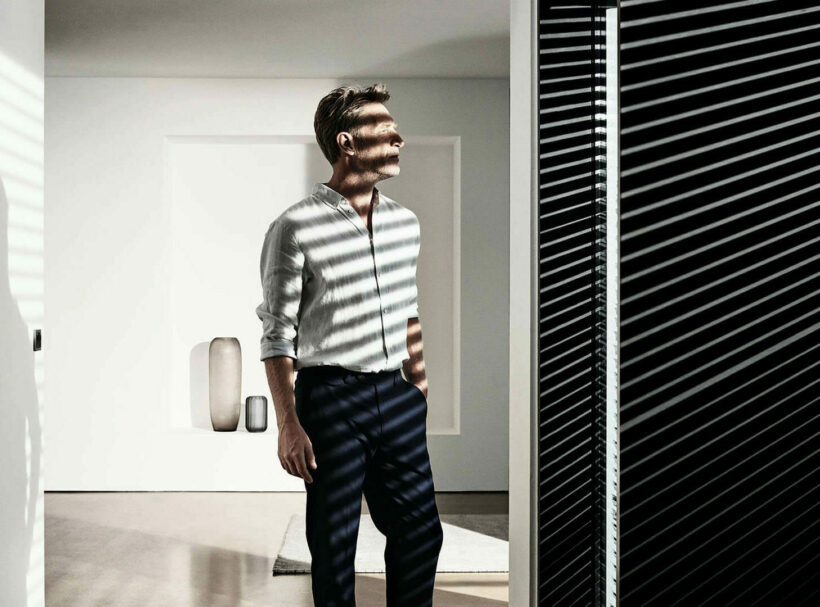 Gira - Smart blind control
Step by step
With KNX you can automate your home in steps over a long term, like a road map. Its timelessness and expandability allow you to keep growing your smart home. Whether you want to start with one floor, or even just one solution in one room.
For example, automating your lights, adding a room controller and expanding with automated blinds, and so on, constantly building up the functionalities of your smart home. All without the risk of the software going obsolete or your already installed devices not being compatible with any future additions.
What makes KNX so dependable and flexible, is its worldwide community. As an open system, it allows manufacturers from all over the world to create products that are perfectly compatible with its system. Currently, more than 500 manufacturers are part of that community and have produced over 8000 devices and solutions for you to choose from. This makes KNX one of the most versatile systems on the market, guaranteeing a tailored solution for every smart homeowner's needs and dreams.
When wanting to take on your automation journey on your own terms and pace, KNX is the way to go. Even though a costlier investment when starting out, KNX makes for an expandable and timeless solution. Giving you the freedom to create the smart home of your dreams, one step at a time.