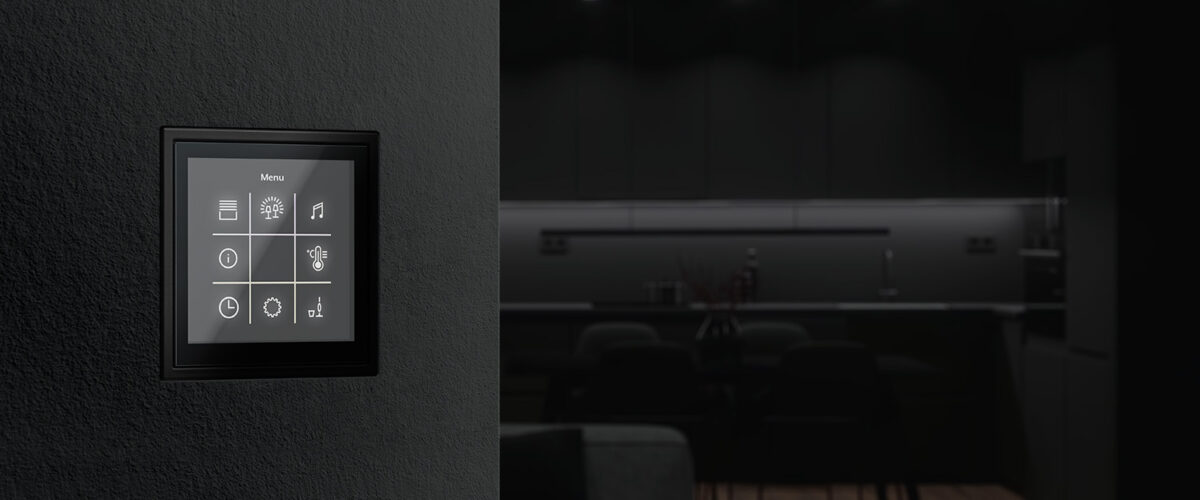 LS Touch: Advanced individual room control for your KNX home
What if there was a product that could control all electronically powered devices - lights, heating, stereo system, television screen, automated blinds etc. - in a single room? Enter the LS touch. This eye-pleasing, intuitive touch panel is easily installed in any KNX smart home and merges into any interior.
Take full control of your smart home
Jung and KNX joined forces once again and came up with a comprehensive, elegant solution for the 'multi-button/app problem'. The more smart devices and systems you add to your home, the harder it becomes to keep an overview of all the possibilities. Every domotica system nowadays comes with a separate smartphone application. In that sense, you could argue that your phone functions as a control panel. Apps, however, limit you as you are required to have your smartphone on you at all times. A control panel is really essential to any connected home and applications are an extension.

The LS Touch provides an answer to those limitations. The fixed control panel allows you to control all devices in a room from a single control unit. Within each system, for instance the lights in your bedroom, you can adjust the settings per device, like dimming all lights except the lamp on your bedside table.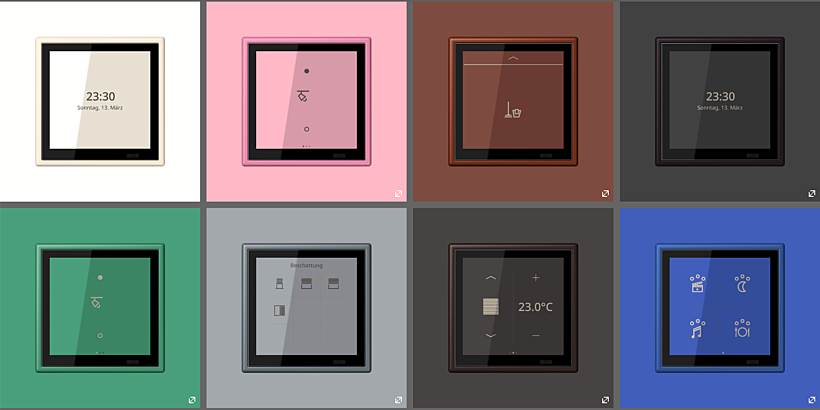 The LS Touch in a nutshell
Choose your favorite options
32 features in a flat, square box of a few inches, how do you even start to keep the interface organized? Very simple, by composing a favorites menu. Select up to 4 frequented features and save them as your entrance interface.
Smooth design with a smartphone feel
Using the LS Touch is very convenient to any smartphone owner, as it feels like scrolling through a social media feed. Scrollable from all sides, a thermostat or music volume slider... On top of that you can choose the color and material of the touch panel, giving a new meaning to the term 'fully integratable'.
KNX ETS approved
If you have a KNX smart home, you are probably familiar with the ETS standard (Engineering Tool Software). Rest assured, the LS Touch has this highly regarded certification.
Less is so much more
An extensive article to only tell you that less is more, the irony. We're not here to claim that the LS Touch is the best control panel on the market today, but it does offer you a lot of options in a very simple, user-friendly design.