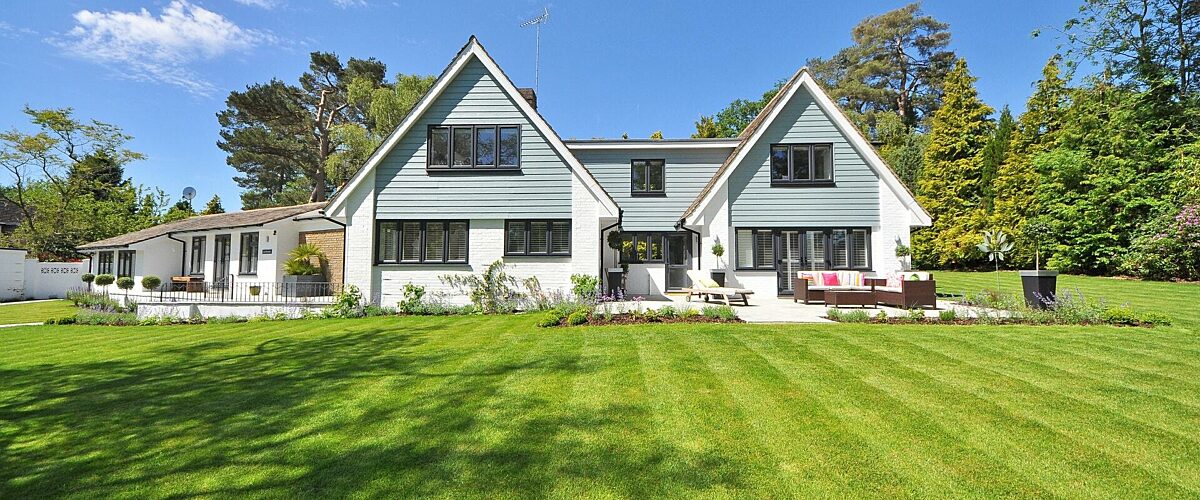 How to make your garden smart
Spring is right around the corner and you know what that means. Time to get your hands dirty and to start weeding, seeding and mowing. As we've been spending more and more time outdoors, the garden has become the place where we go to relax and enjoy some quality time with our families. No wonder we've been looking for ways to make our gardens smarter, safer and more efficient.

The grass is always greener on the other side? Well, no more! Whether you have a green thumb or not, these smart solutions will surely help you create the smart garden of your dreams and leave your neighbors in awe of your new favorite hangout spot.
Smart lawn mowers
Nothing more tedious than watching your grass grow week by week, but not finding the time or courage to actually dig out your heavy lawn mower and start pushing just to do it all over again next week. Thankfully smart mowers are here to take one for the team, keeping your grass short while you can relax and enjoy the nice weather.
Robotic lawn mowers, like the Robomow RS630, will keep your garden looking fresh and tidy all year long. Whilst mowing even larger and more complex yards, the Robomow cuts your grass quickly, efficiently and quietly. You can set up a schedule for your Robomow using the mobile app or just tell it to start mowing using your Amazon Alexa voice assistant. Battery running low? Robomow will automatically recharge. And don't you even worry about the weather, thanks to its built-in rain sensor your smart lawn mower won't start mowing on a rainy day.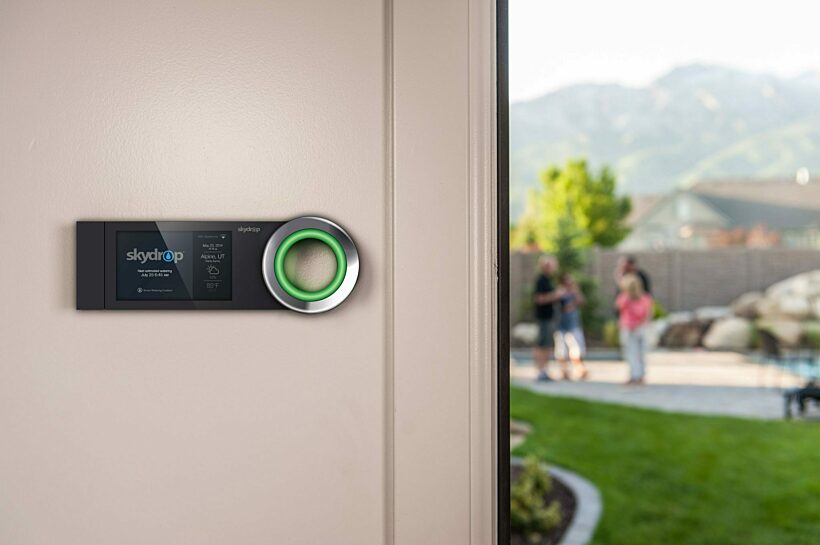 Skydrop - Halo Sprinkler Controller
Smart sprinklers
Off course you want your freshly cut grass and other flora in your garden to stay healthy and hydrated during those dry summer months. Sure, your existing sprinkler system gets the job done, but what if there's a way that you can set up your sprinklers to only water your garden when it's needed? Saving you the trouble of manually turning on and off your watering system, preventing your yard from turning into a mud bath and keeping your plants healthier than ever.
Skydrop's Intelligent Controller easily connects to your existing sprinkler system and is up and running within a few minutes. Using its intelligent technology, Skydrop connects to your home's wifi to monitor real-time weather data. Only watering your lawn when it's needed, saving you money, water and time. With Skydrop's mobile app you can effortlessly program your sprinklers to meet local water restrictions, manage your watering system from anywhere and even control your savings.
Skydrop lets you divide your garden in up to 13 zones, from flower beds to your vegetable garden. This way your Skydrop Controller takes care of every aspect of your lawn so you don't have to. Designed for smart and responsible homeowners, Skydrop is fully integratable with your smart home. Making sure your outdoors can be equally great as your indoors, giving you more time to enjoy them both.

Now if you're really looking to level up your aggregation system, you can easily integrate a weather station into home automation systems such as KNX. This way you can effortlessly monitor different meteorological parameters like wind, rain, and humidity. When connected to your KNX system, your smart home and garden can even learn to respond to different weather conditions.
Read more about the possibilities and benefits of your own weather station.
Hayward - Omni Hub Pool Control Update
Smart Pool and spa
With your garden all set, you can now start enjoying your free time. That is if your pool isn't in a desperate need of a good cleaning or freezing cold to begin with. So what if you could also automate your pool or spa and fully integrate its control into your smart home?
Well, the Hayward OmniHub might be the pool control update you didn't know you needed. The OmniHub lets you control and automate your already existing pool and spa equipment. Fully compatible with your smart home, you don't even have to be home to start prepping your pool for the summer. Schedule cleanings, adjust the temperature or even monitor your salt levels right from your phone.

Philips Hue - Philips Hue Smart Outdoor Lighting
Outdoor lighting and entertainment
Now all that's missing from your smart garden is some ambiance, that's where smart lighting comes in. From turning on your patio lights when you walk outside to setting the mood for a cosy summer evening with your family. Not to forget that smart lights are a great way to greet you and your visitors, but also very effective to scare away unwelcome visitors.
For example, Philips Hue makes it easy to implement your outdoor lighting to your daily routine. Making sure you can come home to a lit up driveway and an already lit up front yard as soon as dawn strikes. Providing you with a peace of mind, home or not.

Automated lights give you an array of possibilities to enjoy your garden to the fullest, really making it the place to be. The Sengled Solo Pro even takes it one step further with its integrated JBL Bluetooth speaker, letting you stream your favorite music right to your garden. Fully controllable with your smartphone and voice assistant, the Solo Pro is weather resistant and is easily installed into any light socket.

Feeling inspired yet? Whether you want to start small with a simple watering system or you plan on automating every aspect of your garden, these products will surely make your garden the smartest of them all. Happy gardening, or should we say, relaxing!