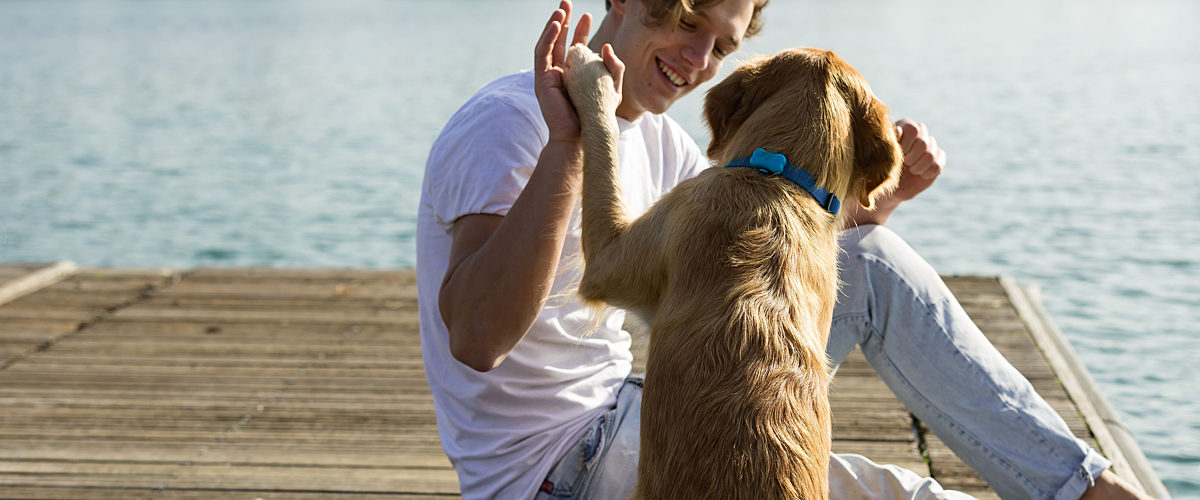 Why even your dog will love your smart home
A smart home can offert comfort to every member of the family. There are also a wide range of smart products on the market for your pet. We'll talk you through three different solutions.
Imagine your name is Kona and you're a Goldendoodle Dog. Your owners follow a 9-to-5 work schedule and even the sweet little girl of the house has to go to school 5 days a week. This means Kona will have to manage it on her own during the day. Is this the start of a sad story? No, it isn't.
Luckily, Kona's owners have a smart home automation system and thanks to that she never feels alone. Home automation not only opens up the number of possibilities to improve the comfort of men. But also of a men's best friend: the dog. We'll talk you through some of Kona's favourite smart solutions.
Remotely talk to your pet
A camera system can prevent theft, but can also let you communicate with your pet when you're not at home. Keep an eye on what your pet is doing from your smartphone and even talk to them if necessary, when Kona needs to get off the couch for example, through the two-way-audio system. So you don't need to miss a thing of your pet's daily life!
With a standard Nest security camera, you can already keep an eye on your pet, so that no extra investment is required. However there are some specific pet cams available on the European market such as Petcube, that offers a line of products to monitor and treat your pets from a distance.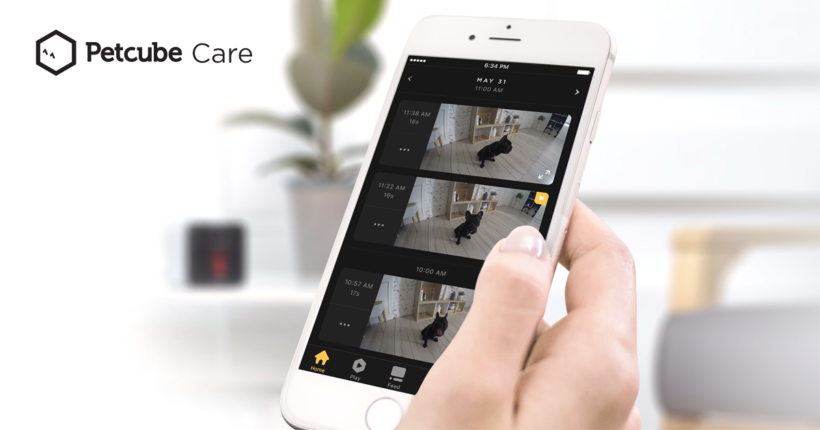 Smart pet feeder
But what if Kona's hungry or thirsty? WOpet's automatic feeder comes in different sizes and lets you schedule feeding via your smartphone. A smart feeder allows you to maintain a healthy diet for your pet and gives you more insight in how much your dog or cat has eaten day-by-day. Thus, it won't only fill your pet's stomach but also improve his health.
It's just one example of the numerous smart pet feeders on the market, most of them are connected with an app on your smartphone via WI-FI, such as PetSafe or Petnet. The last example is also compatible with Amazon Alexa, Google Home or Nest, but sadly only available in the US at the moment.
Smart collar
And what do you think of a smart collar that tracks the activity of your cat or dog? Call it a Fitbit for pets.
Or wait, call it a Fitbark, a smart collar that monitors the activity of your dog, the quality of his sleep and his overall level of health. You can even connect the collar to your own Fitbit, Apple Healthkit or Google Fit to track and compare your progress together.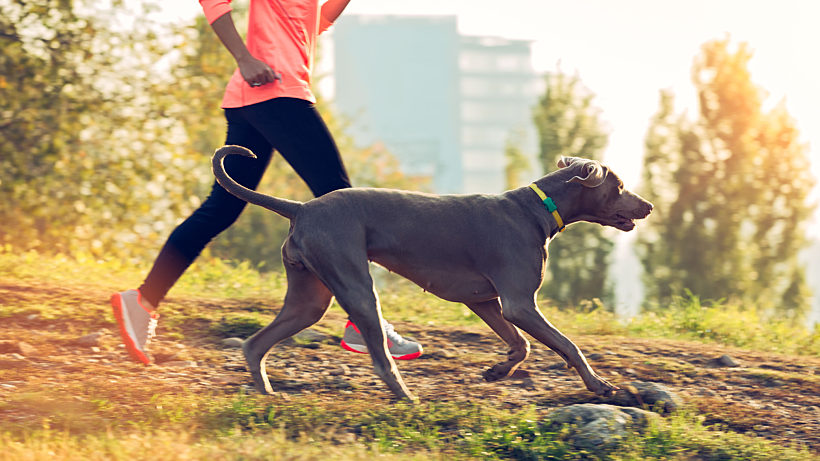 This are just three examples of smart solutions to make Kona's life a lot more fun. There are also smart devices that will play with your pet in your absence. And when Kona's tired from all that playing she can go to sleep worry-free since the smart alarm system is taking over her duties as watchdog.
A dog is a man's best friend. A smart home makes it a lot easier to show your pet how much you love him. Don't we all want that kind of dog's life? But keep in mind. Nothing goes deeper than the friendship between a dog and his owner. No smart device can replace that. Isn't that true, Kona?