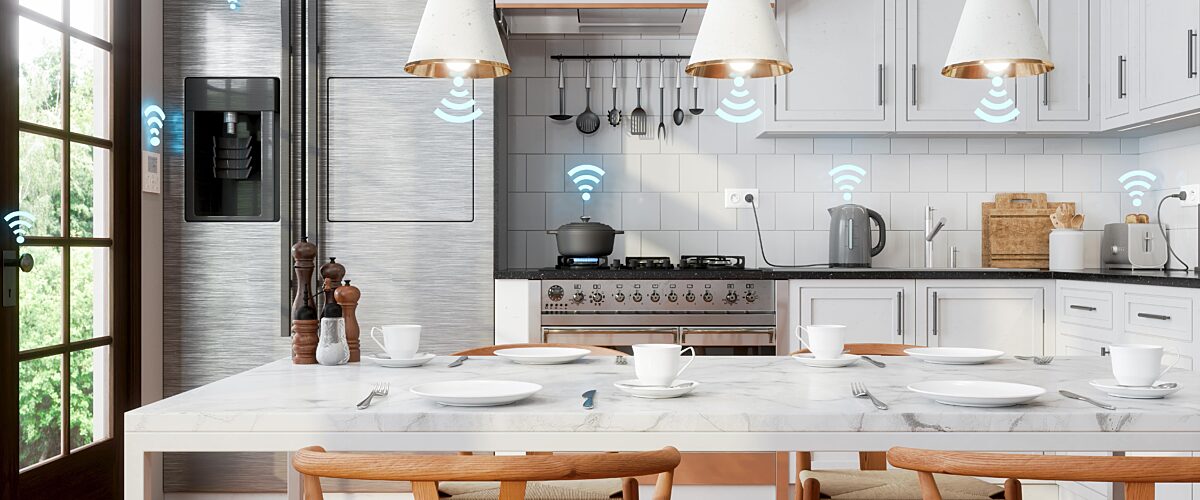 Exploring KNX RF: The wireless formula of an automation standard
KNX introduces KNX RF for your wireless smart system. The benefits? Easy installation, flexibility, and compatibility with a wide range of devices. And thanks to KNX's global future-proof standard, homeowners will enjoy their smart space for a long time to come - even with new emerging technologies.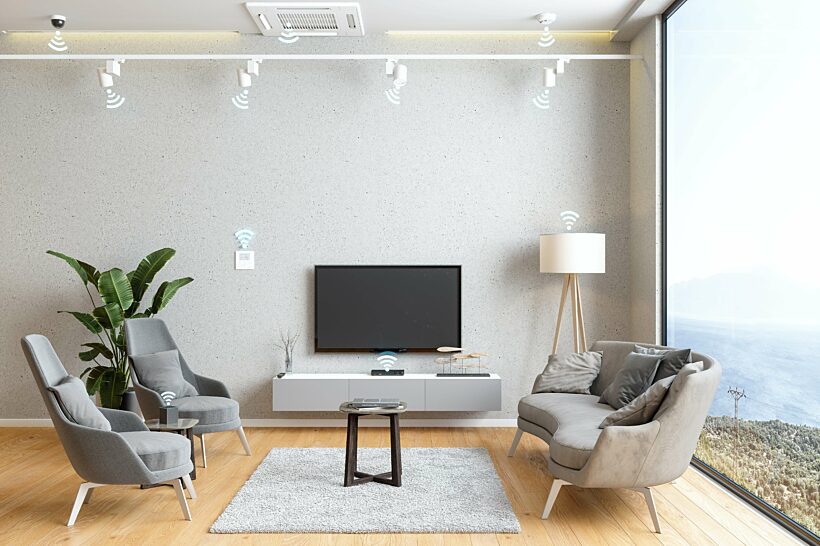 Wireless device communication through radio frequencies
A globally recognized smart protocol as a wireless solution
KNX RF is a wireless communication technology for home automation systems, but most of all, a highly anticipated extension of its extremely large offer in wired applications. The newest addition operates through radio frequencies (hence the name) in connection with a decentralized infrastructure, allowing for a wireless yet reliable and robust communication between devices. To say it plainly: you no longer need cables to transmit data in a safe and secure way.

With KNX RF, homeowners can now control and automate a wide range of functions - such as lighting, heating, cooling, security, audio-visual systems, and more - without ever laying the foundations for a cabled installation. Instead of wiring, the KNX RF system consists of different components, including sensors, actuators, switches, and controllers. Communicating via radio frequencies is fully compatible with the KNX protocol.
How does KNX RF stand out from competitors?
1. A globally recognized standard
As a part of the KNX standard, internationally recognized and renowned in the home and building automation industry, KNX RF is supported by a wide range of manufacturers worldwide. It is this particular recognition that ensures a broader choice of devices, long-term product availability and support.

One of those manufacturers is Gira, a leading power in smart home features from the Netherlands.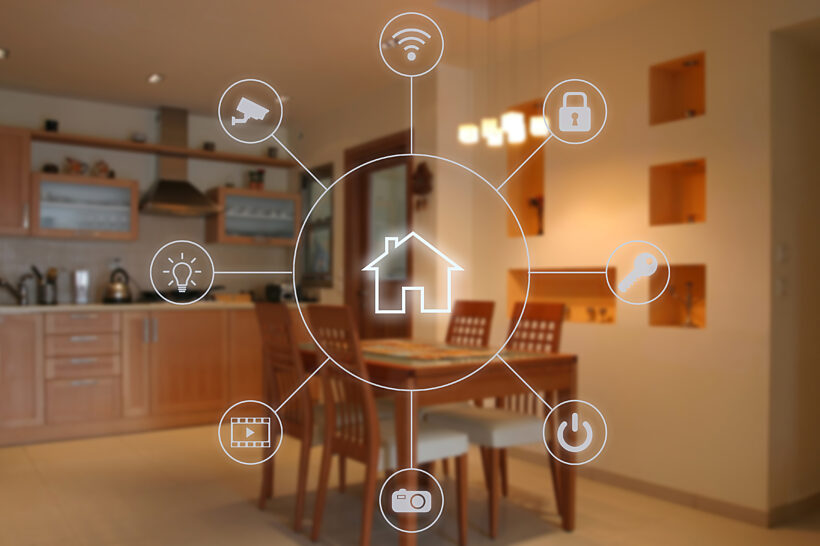 2. Scalable wherever, whenever, forever
KNX RF boasts a vast ecosystem of compatible devices, including sensors, actuators, switches and controllers. The extensive range of certified KNX RF devices allows homeowners to select products that best suit their specific needs and preferences. This compatibility contributes to the flexibility of KNX RF systems. Homeowners will never be dependent on just one manufacturer, enjoy a broad selection of alternatives or have the option to mix and match between devices, brands and manufacturers.

The KNX standard has a long history of continuously evolving with new technologies since the nineties. There are currently smart homes that are still operating with a 30-year-old automation system. Do note that these systems have a wired core, as KNX RF wasn't developed yet. However, it's the same technology in effect. This longevity indicates a strong stability and ensures the scalability of smart home projects. Homeowners investing in a KNX RF system can rely on a custom solution with infinite options.

3. Covering blind spots without a hardwired infrastructure
By utilizing a mesh network topology, which simply is the technology behind KNX's decentralized system, signal ranges are enhanced. The mesh network ensures that even in larger homes or buildings, signals can reach all devices without dead spots. It offers robust and reliable communication, reducing the chances of interference or signal loss.

An incomparable, everlasting smart home framework
While other competitors may offer their own unique features and advantages, the global standardization, extensive device compatibility, scalability, longevity, and industry support are key factors that set KNX RF apart in the wireless home automation market.
Want to get started yourself with KNX RF? Contact a KNX professional via the KNX website.