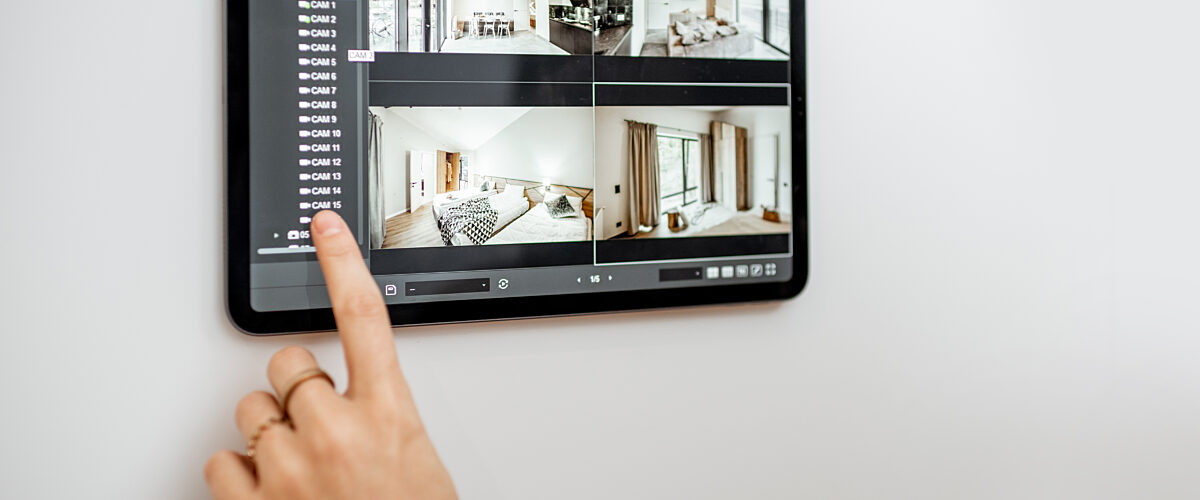 Control panels are superior to smartphone apps and here's why
Many homeowners new to smart technology have a hard time recognizing the added value of a control panel to their smart set-up. Why invest in a large tablet, when you already have your smartphone on you at all times? Well, the convenience, privacy and accessibility by control panels are simply undeniable and we'll convince you in a single blog post.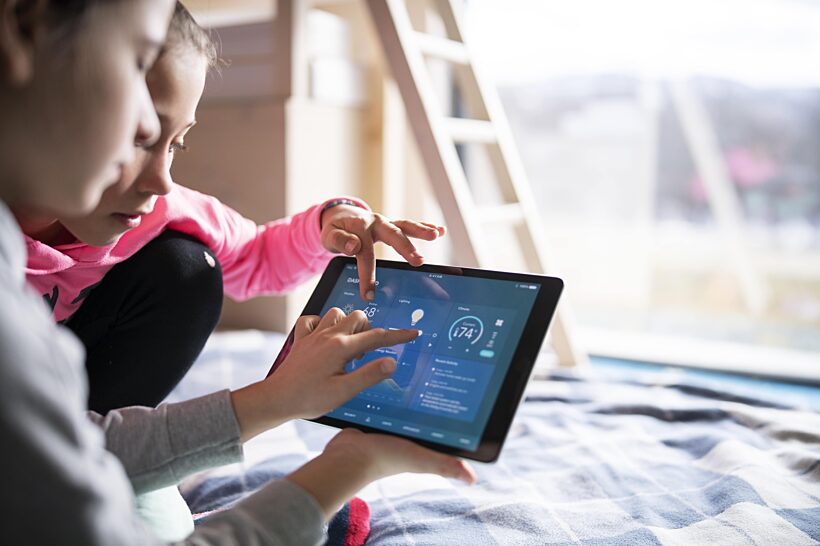 Control panels allow multi-use with respect to privacy

Unlike smartphones, which may be prone to notifications and distractions from other applications, control panels are solely dedicated to managing your smart home devices, reducing the risk of potential privacy breaches. With a localized and offline approach, control panels do not rely on cloud-based services, ensuring that your personal data remains secure within your home network.

Control panels offer quick access (no navigation to an app needed), independence from personal devices (no need to share your smartphone with guests) and a large battery storage. In addition, they are most suitable for a centralized control. Let's say your home already consists of numerous smart devices, a control panel will serve as a centralized hub to manage everything in one place efficiently.
This focus on privacy, coupled with their ease of use and immediate access to essential smart home functions, makes control panels a preferred choice for those seeking a seamless and respectful smart home experience.
Customizable and intuitive designs for every homeowner
Control panels are the most efficient and user-friendly way to managing your smart home's settings. These purpose-built devices provide a seamless experience by focusing solely on smart home control, eliminating the clutter of unrelated apps or notifications found on smartphones. With their specialized interfaces, control panels offer immediate access to essential and every day functions, allowing users to swiftly adjust settings and monitor devices without the need for extensive navigation.
The tactile advantage of physical buttons and knobs further enhances usability, offering an intuitive and responsive means of interaction. The intuitive design ensures that homeowners of all technological backgrounds can effortlessly manage their smart devices, making control panels an indispensable centerpiece for optimizing the modern smart home.
The intuitive design ensures that homeowners of all technological backgrounds can effortlessly manage their smart devices, making control panels an indispensable centerpiece for optimizing the modern smart home.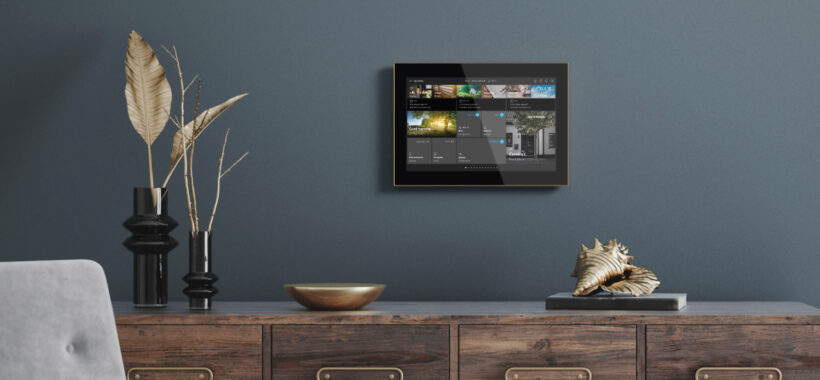 3 KNX compatible control panels to upgrade your home experience
SmartTouch® 10" by ABB

As this cutting-edge touch panel brings smart home automation and door communication together in one device, the SmartTouch is perfect for central control in for any living situation.
Functionalities: The high-quality capacitive display offers an intuitive touch interface, allowing you to easily control lighting, adjust blinds, and regulate heating throughout the entire building.
Styling options: Choose from four stylish brush steel colors - stainless steel, graphite, gold, and rose gold - and opt for either black or white glass options that seamlessly blend with any interior design.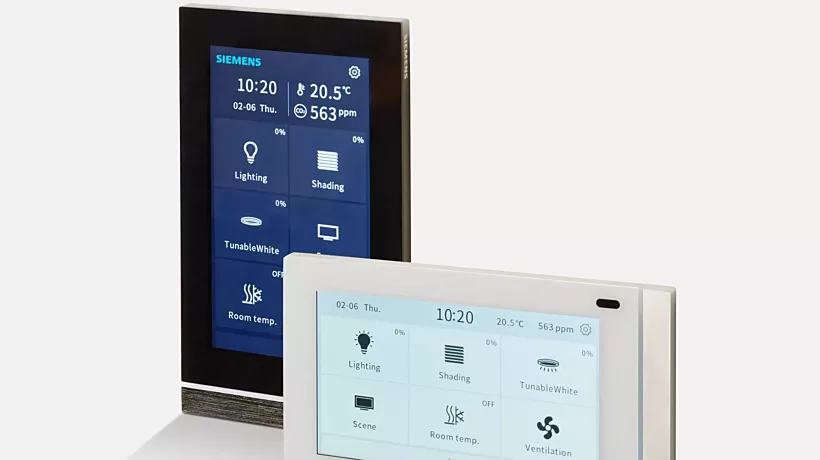 Touch Control TC5 by Siemens
Experience the best in both aesthetics and functionality with the KNX Touch Control TC5 from Siemens.
Functionalities: Equipped with an integrated temperature sensor and a wide range of KNX room control applications, users can effortlessly create the perfect room conditions. The device prioritizes security with password protection, and its embedded proximity sensors automatically activate or deactivate the screen. An LED indication bar serves as an orientation light and provides alerts and status information, including KNX programming mode.
Styling options: With its 5-inch touch panel, the TC5 brings modern design, intuitive operation and extensive customization options in a compact size. With its sleek combination of high-quality aluminum and glass panel, the TC5 exudes elegance and seamlessly ensures a consistent home decor.
SpaceLogicKNX 4' Touch Unit by Schneider Electric
Schneider Electric's 4" Touch unit serves as the ultimate room controller, making it the central hub crafted with premium materials.
Functionalities: With the 4" Touch unit, you gain full control over various aspects of your space, including lights, blinds, scenes, ventilation, underfloor heating, air conditioning, and much more. Additionally, the built-in temperature sensor simplifies its usage as a thermostat.
Styling options: The display offers a total of 9 screens, each capable of showcasing individual functions as widgets. This versatility enables you to arrange each screen independently, which proves especially valuable when sharing a living space with family members or roommates, as everyone can customize the widgets to their preferences.
Control panels as a standard, apps as an addition
For in-house regulation there's nothing that can beat the intuitive design a control panel. Your smartphone app, however, remains a great extension of your control panel for remotely controlling your home security and other smart applications.