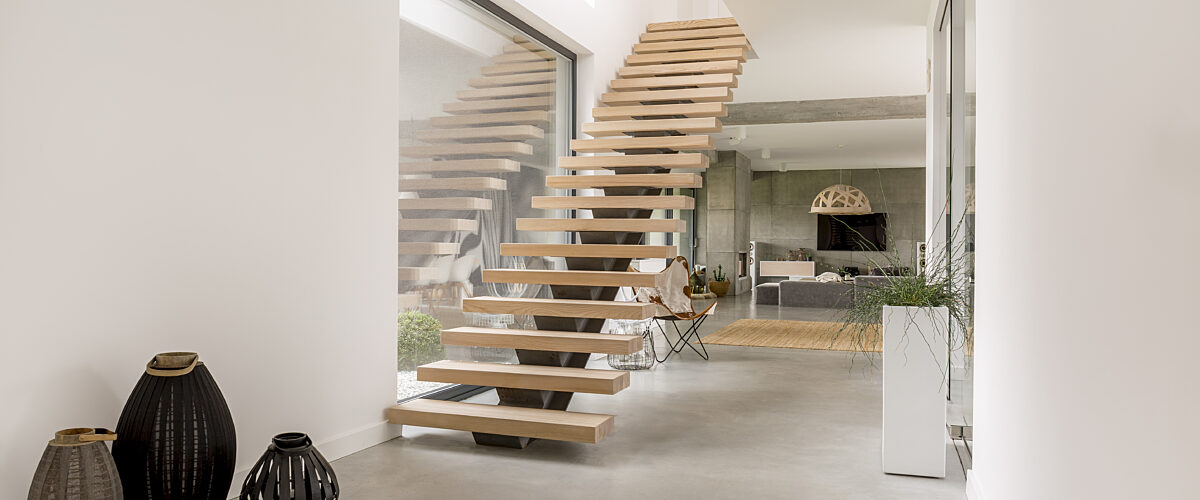 Comparing smart home trends: KNX vs. Matter
In the rapidly evolving world of smart home automation, two prominent smart technologies take center stage – KNX and Matter. KNX, a tested-and-approved protocol with a robust history, is facing a promising, young brand called Matter. In this blog, we will explore the features, potential drawbacks and organizations behind both brands.

First things first, what's a smart home standard and what's a technology?
A smart home standard, like KNX, is a set of rules, protocols, and specifications that defines how different smart devices communicate with each other. A standard functions as the backbone of any fully integrated smart home by ensuring interoperability, security, and operation within your ecosystem. Homeowners often rely on third parties in choosing a smart home standard as its purpose sounds 'too technical', however, the choice should not be taken lightly as it will forever shape their experience with smart home technology.
By following a widely-used standard, smart home devices from various manufacturers can work together cohesively, offering a better user experience and enabling a more comprehensive smart home environment.
Matter, on the other hand, can be described as a technology that has been accepted by the members of CSA organization. Just like HTML is widely accepted in the web development world. The technology of Matter itself, however, is not an international (EN or ISO) standard. Every manufacturer can use the matter technology and add additional features in the products from their brands. In this way, manufacturers of devices can offer additional functionalities when the end-customer uses products from the same brand.
The organization behind the smart home standard
KNX was founded in the '90s, resulting in an unparalleled expertise of many years today. True pioneers in the field of home and building automation, as they were the first company to establish an international standard, meaning that homeowners were no longer attached to a single brand or manufacturer.
Thanks to the extensive lifetime, the KNX Association can rely on international recognition, a massive professional community consisting of manufacturers and system integrators, which guarantees lifelong support for homeowners. The company has been able to branch its expertise out over the years. Starting out as a bus system (wired technology), it already offers wireless solutions with KNX RF and its partners have released new products based on KNX IoT, the open source IPv& extension of the standard.
Matter is a collaborative project of members of the Connectivity Standards Alliance (CSA) with a short history. Only on the market since 2020, this technology has gained much attention and traffic in a short time, mostly due to the famous manufacturers (You might have heard it from Google, Amazon and Apple). Contrary to KNX, their expertise solely lies in developing communication standards for wireless technology based on Internet of Things (IoT).

What are the integration options in the future?
Homeowners rarely go all-in on smartening up their living space. They tend to first start small, and after having lived with the convenience of a specific smart technology, there's no living without. In fact, chances are that the desire to scale up only increases. In those regards, it's important to keep future projects for your home in mind from the very beginning.
New kid on the block Matter is a good option if you want to experiment with a certain brand or smart system. As soon as you wish to add more devices and systems to your smart setup, you'll quickly bump into limitations. Matter only allows partial connectivity between devices from different brands. The reason being that the brands in agreement evidently prefer to sell their products over those of the competition.

KNX, however, is a standard open to scaling up your smart home, ranging from increasing the amount of connected devices to the inclusion of different brands or manufacturers. It specifically offers full integration of more than 8000 devices by more than 500 KNX Members. And, as icing on the cake, all KNX products can be configured with only one commissioning tool, namely ETS. This way, homeowners can mix and match different brands that suit their homes best, without any limitations.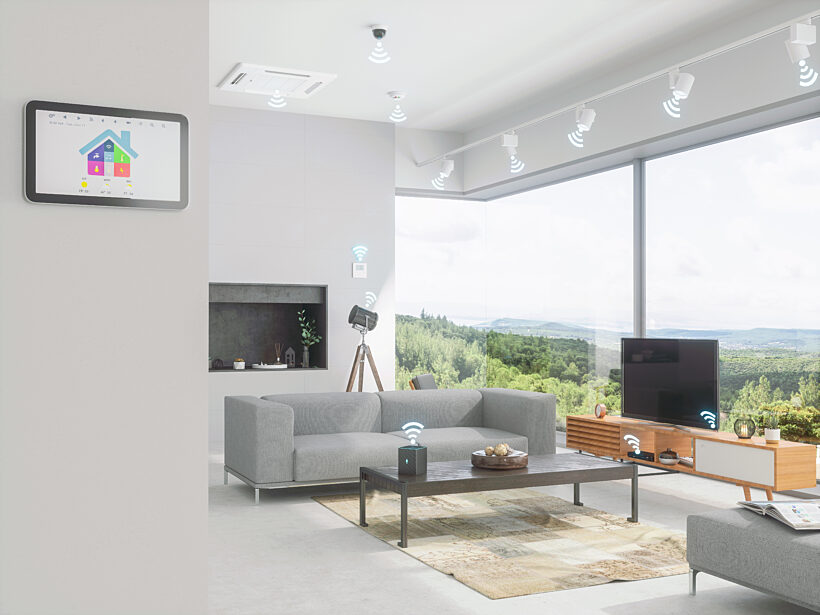 How do the setup processes compare?
Installing a smart system will require a certain comprehension of the concept of home automation, and minimal technical skills. Matter offers a DIY solution for products that can easily be bought online at an affordable price. The technical setup is also limited, because all device communications run through Wi-Fi, Bluetooth and other well-known wireless options. However, that doesn't mean that you'll set up your smart system within 10 minutes. Devices will first and foremost need to be connected to the network, after which you onboard them to the ecosystem. Matter devices also have to be paired to each other before they're ready to use.
With KNX, homeowners can, luckily, rely on the full support and knowledge of an automation professional to guide the installation process. This does come with its price tag, but also with more features, a fully integrated, professionally secured setup and much peace of mind. Homeowners can voice their expectations of a smart home to an expert, after which all necessary devices will be purchased for them. The certified professionals know exactly what parts are essential to make KNX systems operational as well as what makes a smart ecosystem personalized.

Are both brands equally interoperable?
KNX has always stood out in the home automation market as a true believer of interoperability, meaning that different devices and brands could interact with one another. Now Matter has arrived, claiming that they offer an interoperable solution as well.
As a collaboration between some of the biggest tech companies in the world, it's rather unlikely that the Matter partners will give full control and share device information with each other. Look at it this way, you'll be able to link your Google Assistant with smart lights from Amazon. Turning on and off the lights will work just fine, however, if you want to change settings or set up automations, you'll have to use an Amazon app or Alexa. Likewise support will be mixed between the different brands you use.

Ultimately, whether Matter or KNX is better depends on how far along homeowners are in their automisation journey. If you are just starting to explore smart devices, Matter is a good option for making simple connections on an entry-based level. Once you're ready for a more (or fully) integrated setup, coming from Matter systems or other brands, you'll eventually turn to KNX for a number of reasons. It guarantees that smart devices and systems can communicate and work with each other, homeowners can own an unlimited amount of products into one ecosystem and there is no need to commit to one technology anymore.