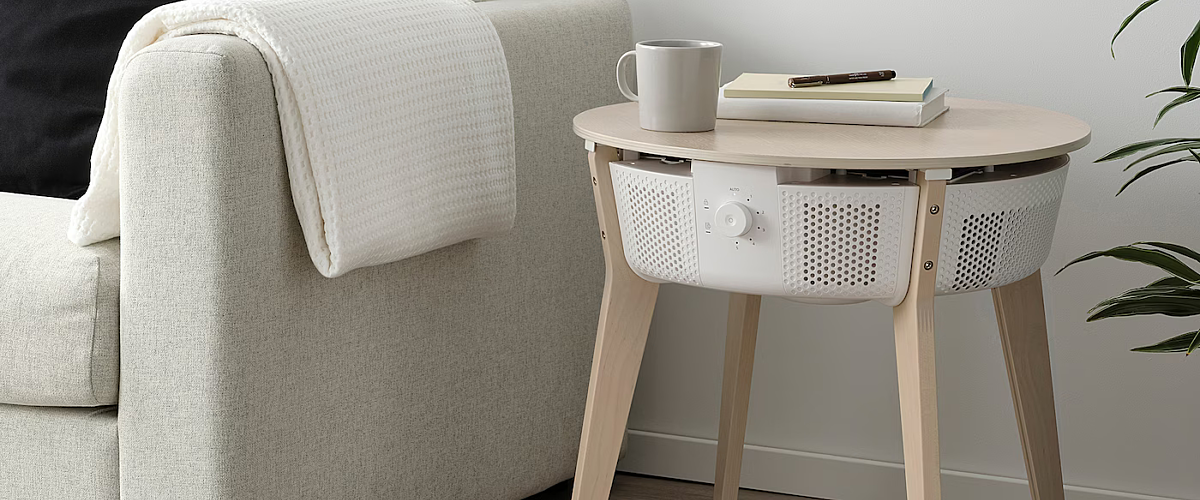 Breathe easy with the IKEA STARKVIND Air Purifier
Your home is a limited space, so make the most of every inch. The IKEA STARKVIND Air Purifier incorporates two products into one - a coffee table and an air cleaner - to avoid clutter.
Breathe in fresh air in a heated home
Opening a window is still the easiest and quickest way to ventilate a living area. One major downside though: as the room airs out, it also loses all its warmth. A scenario you want to avoid in times of record breaking energy bills. The STARKVIND offers a stylish solution as it captures anything from dust and pollen and detects harmful particles and bad smells. A neat alternative to sleeping or cooking with the windows open.
With its sleek look, silent ventilator and compact size, you can easily use it as a coffee table or a bedside table. Its only requirement is an electrical outlet nearby.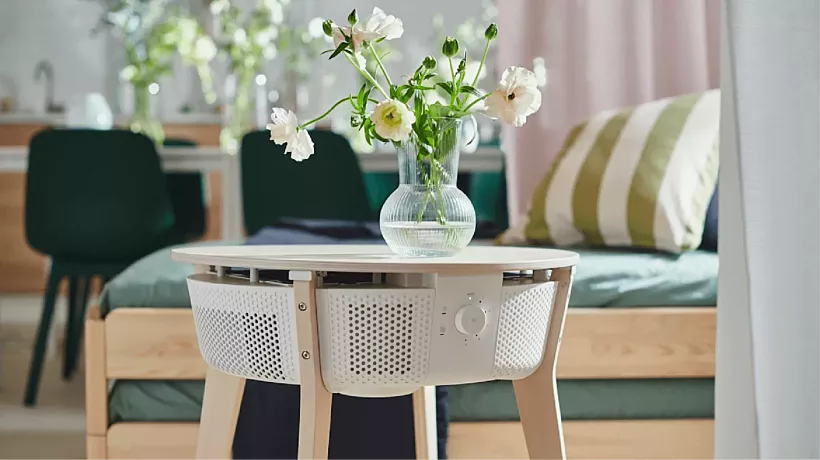 Spill your tea safely
A coffee table with an electrical device attached to it, that doesn't sound like such a good combination... No worries, the IKEA engineers factored in a possible spill of your coffee mug or tea pot when designing the STARKVIND. On the bottom side of the table you can feel grooves that redirect spilled liquids, from dripping into the purifier to spilling onto the floor. A simple yet ingenious and durable adjustment of the original drafts.
Let's make it smart
When and how the purifier works, is up to you. Turn the device on manually, install an automated program or make it smart. Connect the purifier to the (separately purchased) TRADFRI gateway hub to control the device from your smartphone - once you've installed the IKEA Home smart app. Do voice commands suit you better? The purifier is compatible with the DIRIGERA hub and the smart speakers from all acknowledged brands.
The STARKVIND proves that furniture and electronic devices can perfectly coexist, and even merge together. These types of interior designs seem to be the future as we start living smaller, and therefore become more aware of what takes up space in our home.